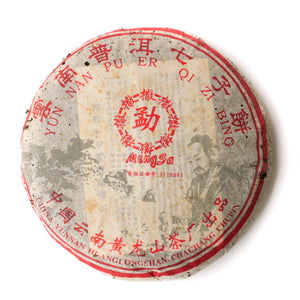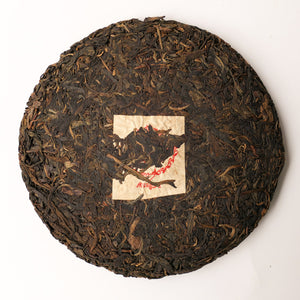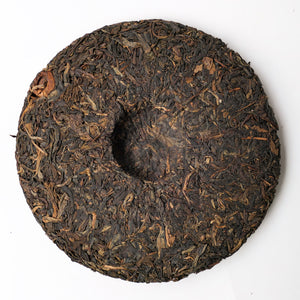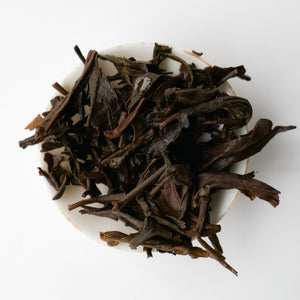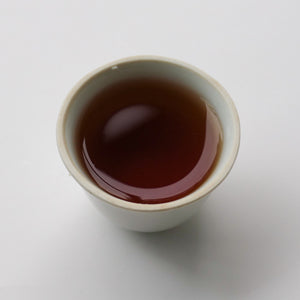 $108.00
This item is currently sold out.
The tea is perfectly stored - it has been fairly dry, with just enough humidity to allow the tea to age and transform.  
The base material displays all the characteristics of old tree tea.  It is thick and concentrated in the mouth and throat, has long steady & slowly evolving aftertaste.  It's very comfortable in the body.  It also tastes like it's homogenous, single-area tea.  A slight astringency when pushed is the only real fault I can find with this tea.
Price wise - this tea can easily compete with teas 3-4 times it's price.  I don't think we'd easily find tea like this at anywhere near this price for quite a while.