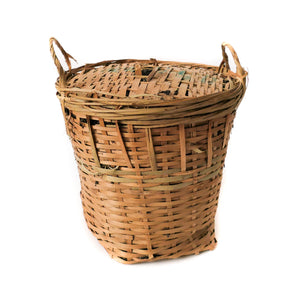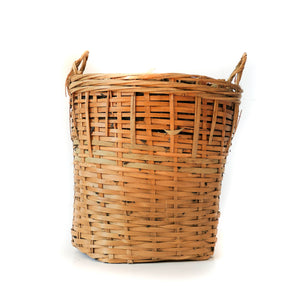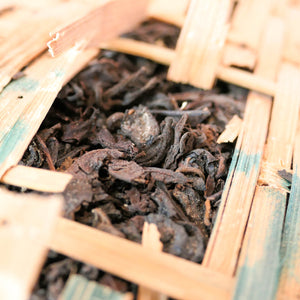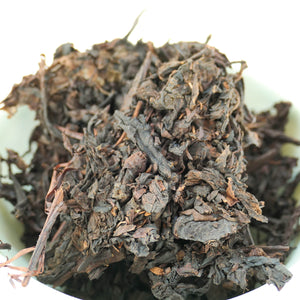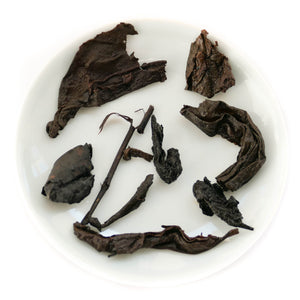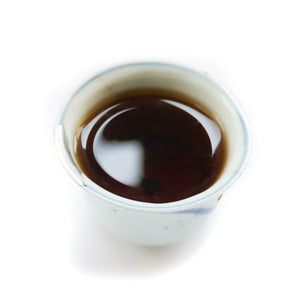 $3.90
This item is currently sold out.
This Liubao was produced by WuZhou tea factory in 2009, exported to Malaysia and stored there since then. It uses grade 5 leaves with light fermentation, producing a clear and lively tea.
The storage is very clean and the 10 years of ageing has allowed the "wo dui" (fermentation) flavour to dissipate and transform.
When drinking the tea, it is active and lively in the mouth.  There's a hint of dried betel nut flavour, also a slight hint of smoke flavour from the pine wood dying process. Nice sweet aftertaste and lots of salivation - a nice warming daily Liubao.