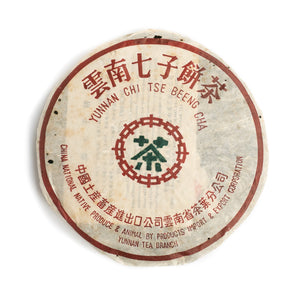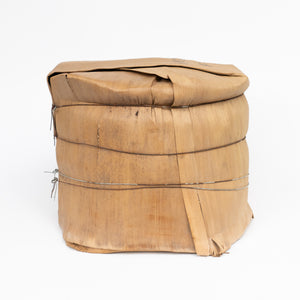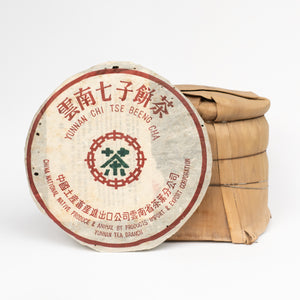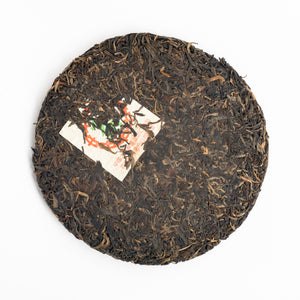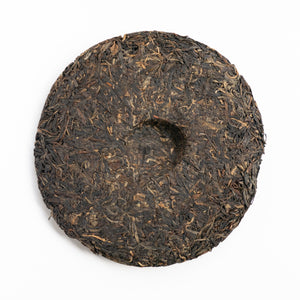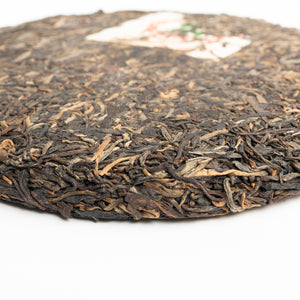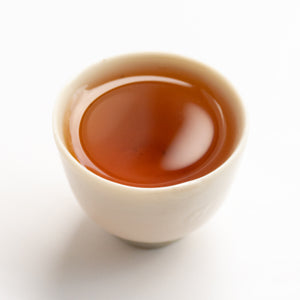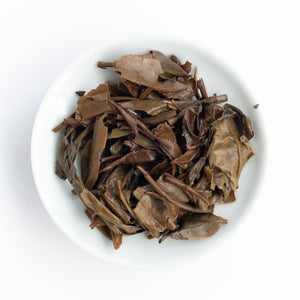 We've been tasting a lot of samples this year of middle-aged puerh, but only this tea has made the grade so far.   It's hard work finding gems amongst all the rubbish in the market, but when you come across something nice it makes all the work worthwhile.   We found this particular cake from a collector in Shenzhen who we have known for several years.
This tea has has a really nice clean Shenzhen storage (good balance of humidity and cleanliness for ageing puerh). It was pressed in 2003 and wrapped in generic CNNP wrapper.  The leaves are strong and seems to contain some old tree material.
It has nice sweet and long steady aftertaste with pleasant hints of tobacco and toffee.   Everything is nicely balanced and it has turned the corner, developing a lovely aged character and clean, concentrated flavours and aromas that linger in the mouth and nose.
This is a lovely tea & nicely aged.   We can highly recommend it.