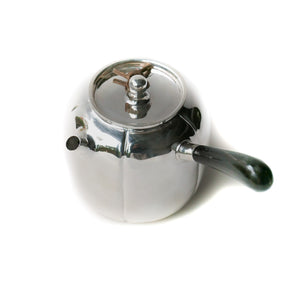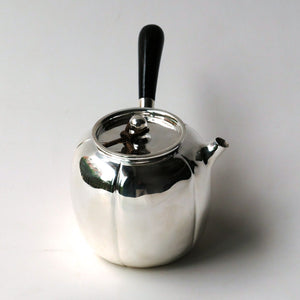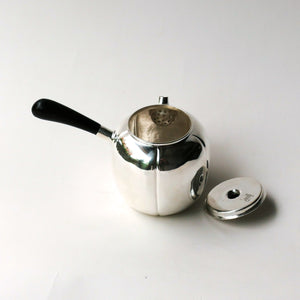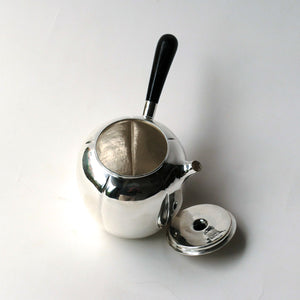 $620.00
This item is currently sold out.
We recently travelled to HeQing in northern Yunnan province - a small town renowned for their silver and copper work.  The prices here are much more reasonable than even in Kunming & we were recommended a small studio concentrating on making silver teaware.
This pot was handmade from .999 silver, with a wooden side handle and nicely finished.  Inside is a multi hole curved filter.