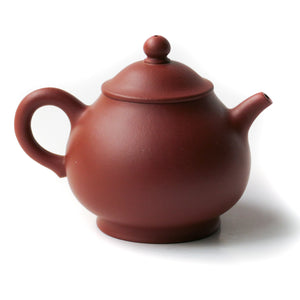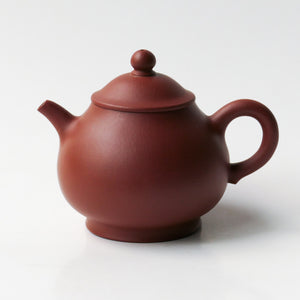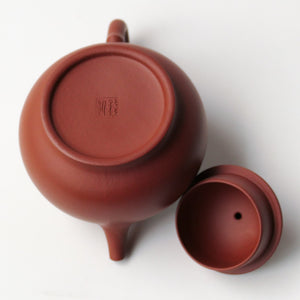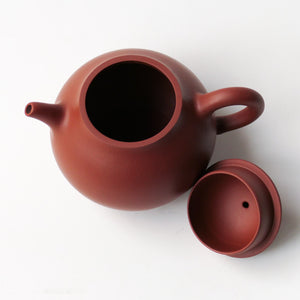 135ml Yixing Panhu (潘壶)Hong Ni Tuiban Tea Pot
$270.00
This item is currently sold out.
We've been looking for a long time for a studio to work with to craft contemporary pots that could meet our standards, both for the quality of clay and also for workmanship.
We really can't find fault in the craftsmanship of these pots - the balance, proportions, lid fit and aesthetics are perfect.  The clay also is excellent - pure hongni clay processed from aged original Yixing HongNi ore. 
They were fired in a large gas kiln, being pushed slowly on trolleys through the kiln in a similar process that Factory 1 used for their firings. 
We'r happy to introduce this range of pots - the second batch of contemporary pots we've felt happy to sell in the past few years.
The shape of the teapot is an imitation of the Qing Dynasty pot called "Panhu" (潘壶)- Inside is a single hole filter.
It has thin walls and high fired.  From our tests, this clay works very well with  young puerh, oolong and Yancha.