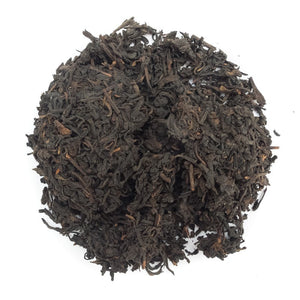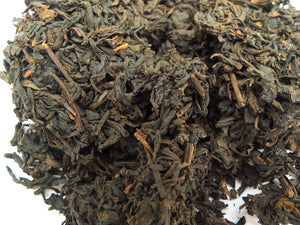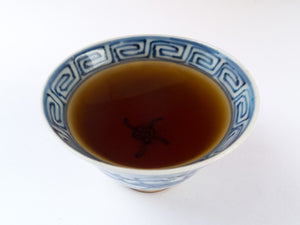 $14.25
This item is currently sold out.
From the 90's to early 2000's Wuzhou Zhongcha were producing these baskets under their "Duoteli" brand. These particular baskets were locally known as "Ma Sheng Ma Dai", due to the Hemp rope and Hemp bag surrounding the basket.
These teas were relatively lightly fermented, with a fairly strong roast. This gave a roughness to the teas when young, but made the tea quite lively and gave good potential to age. The later versions of this tea are still a bit too young to drink, but the earlier ones are transforming well and becoming very enjoyable to drink.
The tea is oily and bright. The storage good and it's developed a nice aged flavour. For those wanting to pick up a nice, affordable aged Liu Bao this is a good choice.