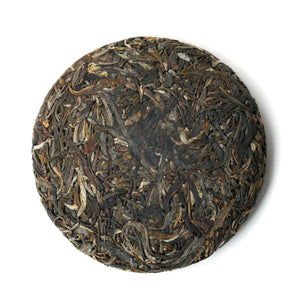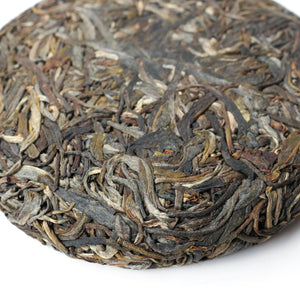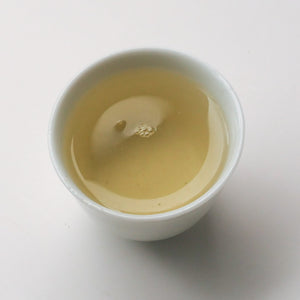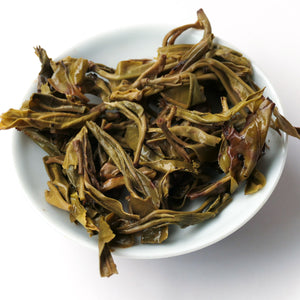 We've been working with this farmer for the past 5 years.  A few years ago, together with the farmer, we made an agreement to rent a piece of land for 10 years.  The tea at the time was good and there had been no agrochemicals used.  We tried a few methods of production and began to make red tea from the garden.  The same tea processed into puerh was ok, but not spectacular.
Since renting the land, we've only made Spring tea from it.  The trees were left to rest in the Summer and Autumn and not picked.   
This year we decided again to make some puerh from this garden.  The results were quite amazing for us - in these few years the trees have come alive and the tea is rich, thick and vibrant. 
We've kept some of this batch to form part of a shu puerh production we plan to ferment later this year and pressed some into these 100g cakes.  
For a daily drinker priced puerh that punches well above its weight, this is a great choice.
(5 x 100g cakes in a tong - white wrappers)