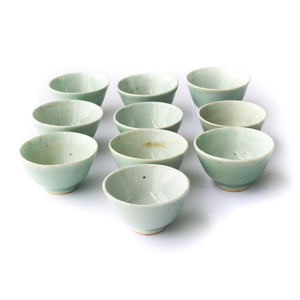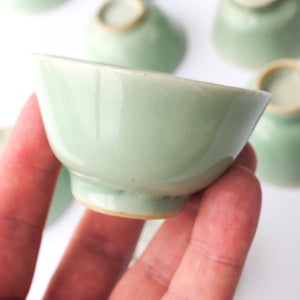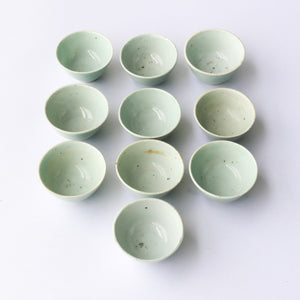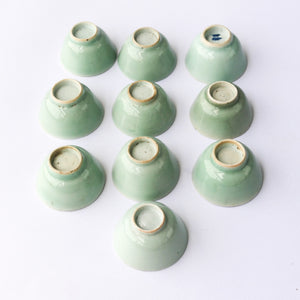 $30.00
This item is currently sold out.
These cups were made during the Qing Dynasty and are in excellent condition.  There are no chips or cracks.   
They were handmade and wood fired, please expect them to have some character as is normal for pieces of this period. 
There is some variation in the sizes of these, as pictured, but they're reasonably similar.