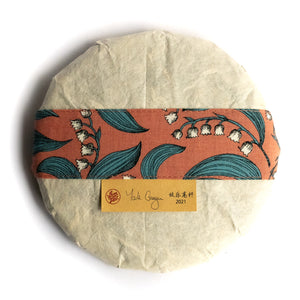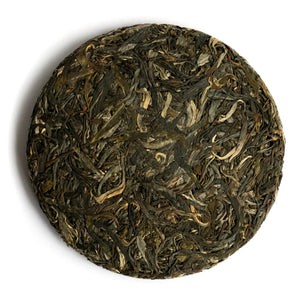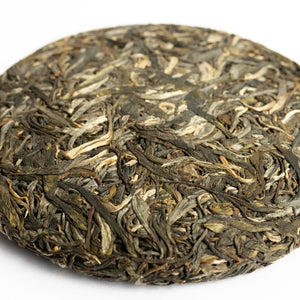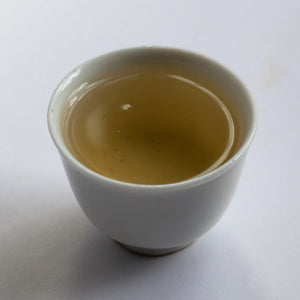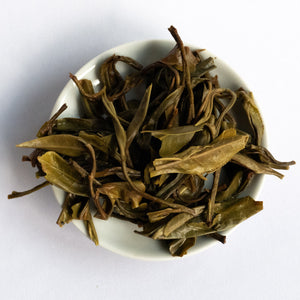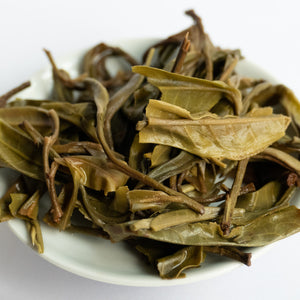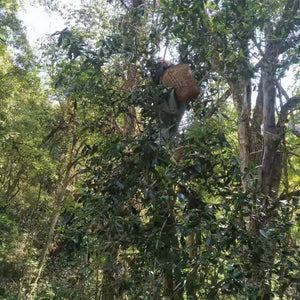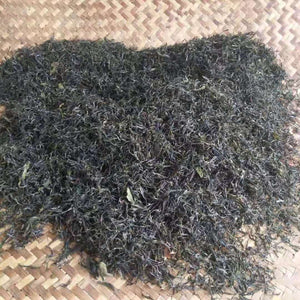 Our first year making tea from Youle - it wasn't really in our plans for this year until we were introduced to someone who'd been collecting this tea for the past 15 years.  Normally he buys the full harvest from these few trees, but agreed to share some of it with us this year.
It's from gaogan (tall pole trees) growing in the protected forest in Youle mountain.   Youle isn't known for its gaogan trees and he asked us to keep the exact location a secret.
What we can say, is that the tea ticks all the boxes in the cup.  It has a strong forest character,  it's concentrated with thick, long steady aftertaste, good depth and strong energy.  It's not inexpensive, but the quality of the tea was more than enough for us to further stretch our already overstretched finances at the end of the season to buy as much as we could.  We're very happy to have this as part of our offerings this year.