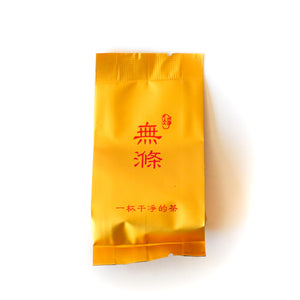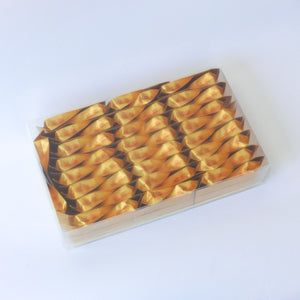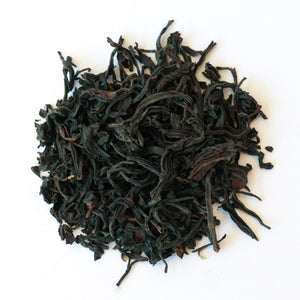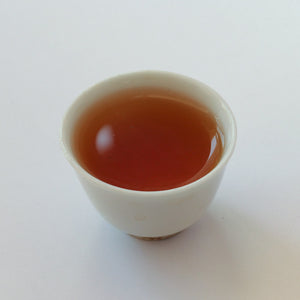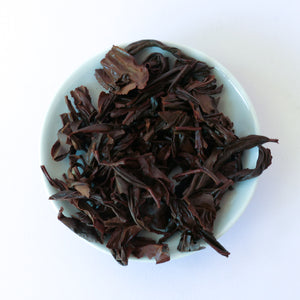 Pushing our Da Xue Shan off the top spot of the best hongcha we've stocked, this Wu Di is quite a special tea.   It's a small production made by a Wuyi farmer - It's from the wild growing Qi Zhong varietal and the producer explained to us that he wanted to use yancha production methods to produce a red tea, oxidising the tea more than yancha while carefully controlling the depth of leaves and the temperature during the oxidisation stage.  It was finished with a light charcoal roast.
The result is an exquisite hongcha quite different than any other hongcha we've tasted.  There's good depth and minerality that come through in the tea and the fragrance lingers in the mouth, throat and nostrils, evolving long after the last sip.

We sent the 2019 production of this tea to our teaclub members last November, and since then it has been one of our most requested teas.   Finally the 2020 harvest is ready to drink and it's just as good in every way.  It's packed in 5g bags.  This might not seem like a lot, but it's the perfect size for a full and rewarding session with this tea.