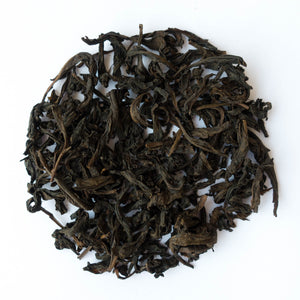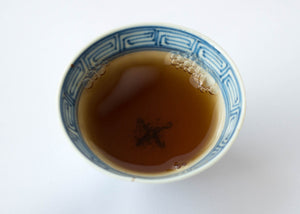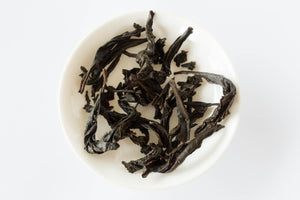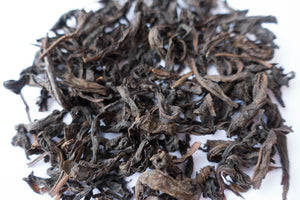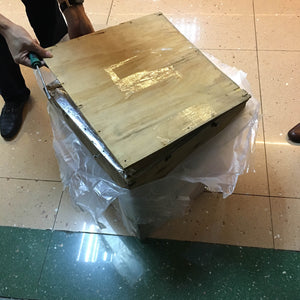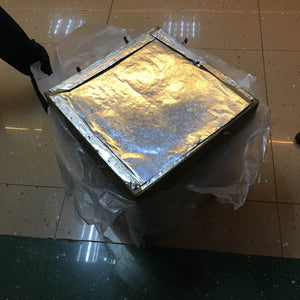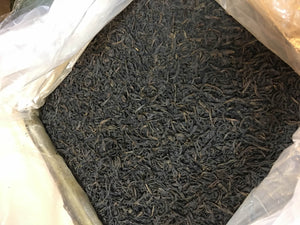 1997 "Horse Head Cliff" Shui Xian Wuyi Yancha
We've been looking for some really good aged yancha for the past couple of years. In the market there's really not a lot for sale. Blended big factory aged yancha is easy, and there's a lot available, but it's also getting expensive and not worth the price. Lesser quality aged tea is common, but we've been holding out until we could find something really nice to offer.
I think this is the tea we've been waiting for. We recently did a big favour for a good friend and to thank us, he offered to sell us a box of one of his favourite old yancha. Each box is 14kg and this had been kept sealed since 1997. As we opened it, such a lovely smell came from the box. The tea has been impeccably stored in Fujian and is full of complex ripe fruit, date and prune aromas.
In the cup, this tea is thick, smooth and has a long aftertaste and nice mineral finish that good zhenyan yancha is famed for.