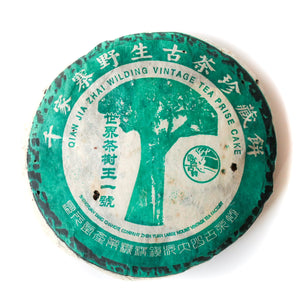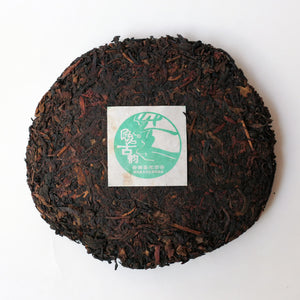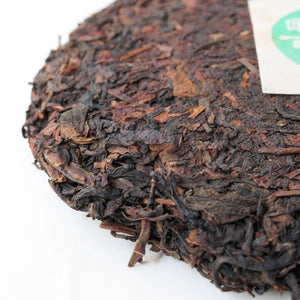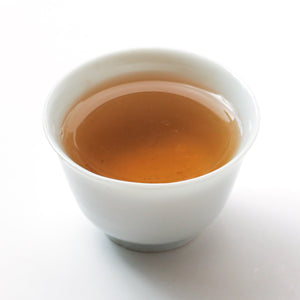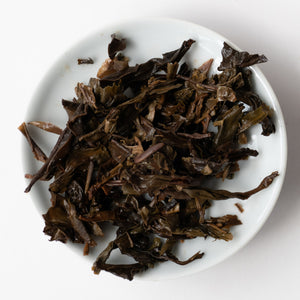 $175.00
This item is currently sold out.
Wild puerh often evokes a mixed reaction - some people don't like and some people love it.  We fall into the second category.
This tea was pressed in 2006 from wild trees growing in the forest at Qianjiazhai.  This area is famous for it's 2700 year old tree and there are many trees in the forest that are believed to be over 1000 years old.   There are several wild (non-camellia sinensis var assamica) varietals growing in the forest and these are often picked together.  This tea bears all the hallmarks of ancient tree wild tea.
This tea was stored in Zhenyuan county in Yunnan and the storage has been very clean.  It is more humid than Kunming, which has allowed the tea to age and mature well, while less hot and humid than Malaysia where our 2008 Qianjiazhai wild puerh cake was stored.  The cakes were hand pressed and the cakes can be a little misshapen.
The flavour is smooth, with a slight bitter edge and exceptionally strong energy and bodyfeeling.