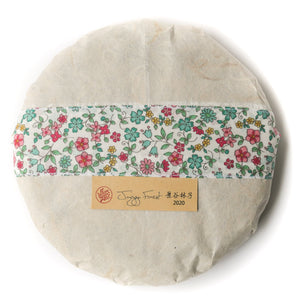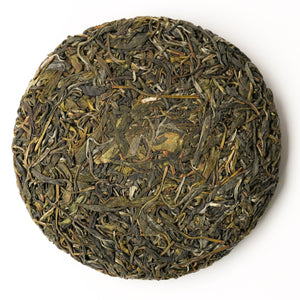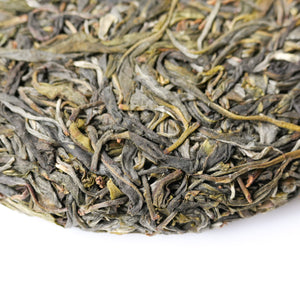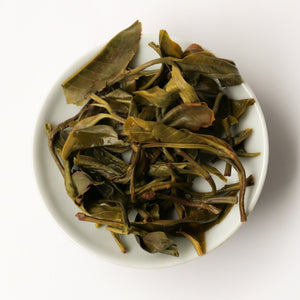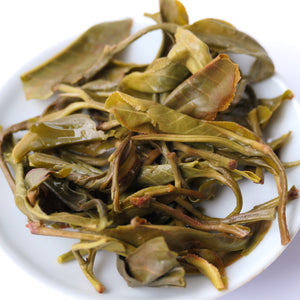 $6.70
This item is currently sold out.
This tea came to us through a chance encounter.  A couple of years ago in Kunming we met this farmer and his wife by chance.  We exchanged WeChat (Chinese social media) details and parted ways.   This spring we were passing through Xiao Jinggu and the farmer spotted a post Kathy had made on her WeChat account.    He got in touch and invited us to come to visit them for dinner.   While there, we tried some of his teas, which unfortunately weren't so interesting for us, but we asked him if there were any trees growing in the forest in the mountains around his village.   He replied that there were, but people didn't pick them much since they're quite spread out and not so easy to harvest.   Since it was still early in the season, we asked him if he could arrange some people to pick these trees for us & he could process it.
The result is this cake.   The quantity was very small - just over 8kg and the trees aren't super old, but the environment is excellent and the tea quality is very nice.
It's bright and fresh, with a pleasant, almost floral aroma.   The aftertaste is long and steady, and pleasantly evolves in the mouth.
For the price, this tea is excellent - it definitely punches above its weight.