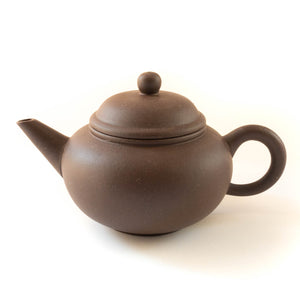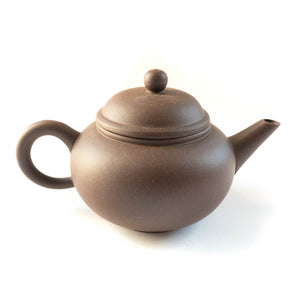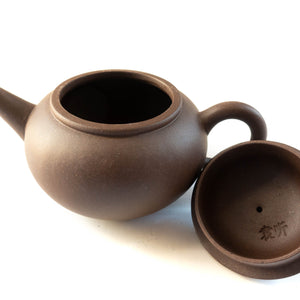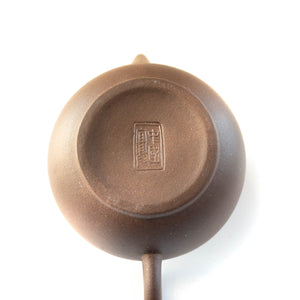 $70.00
This item is currently sold out.
This pot was produced by Yixing Factory 2 in late 90's. It was stored by a collector in Malaysia since then.  
The zini clay used by Factory 2 during this period was good quality dark purple clay. The lid fits well with medium thin wall. This pot would be well suited for brewing aged puerh, Liubao or roasted oolong teas. Inside is a single hole filter.