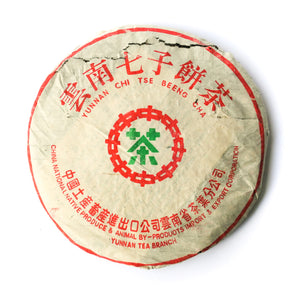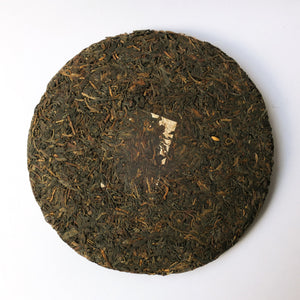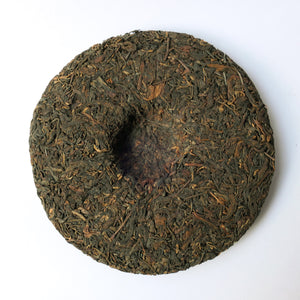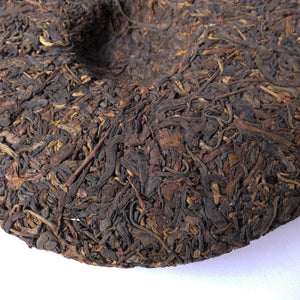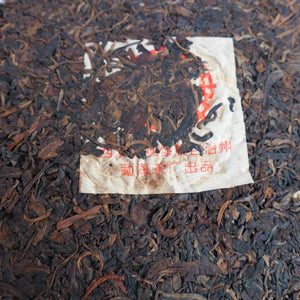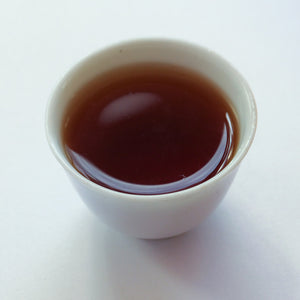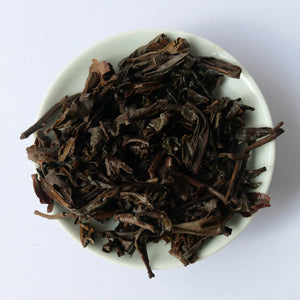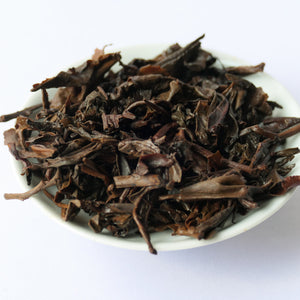 $30.00
This item is currently sold out.
Our source for this was selling as 8582, but the leaves on the front of the cake look a little small for this recipe, also the cakes are also around 380g rather than 357g.   It has a Menghai tea factory neifei and may have been a private order production, but we're not sure.  You can make your own decisions on this.
From our side, what we can say is that this tea is excellent.   It has had some light HK storage at some point in its life, but this was very well controlled and very well rested afterwards.  The tea is deep and rich, nicely aged, with good concentration and vibrancy in the mouth.   I find myself wanting to drink this again and again.