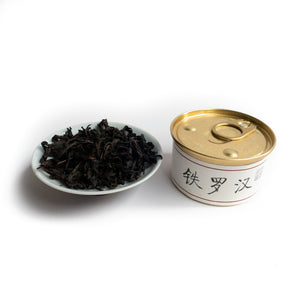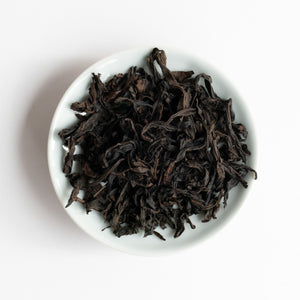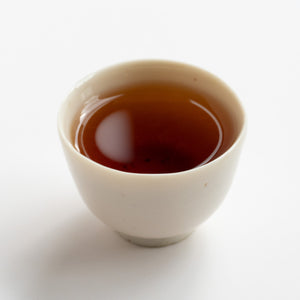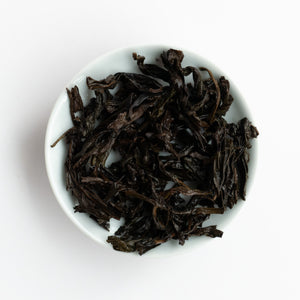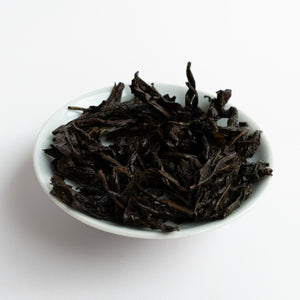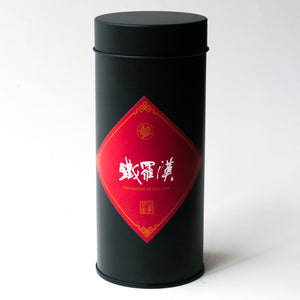 We first carried this exceptional yancha back in 2017, which sold out now:
https://essenceoftea.com/collections/wuyi-yancha/products/2017-handmade-tie-luo-han

We received such excellent feedback that we decided to order the 2021 harvest, which we have allowed to rest for two years before offering it, so the charcoal roast could subside and mellow.

The Tie Luo Han bushes grow in Hui Yuan Keng and are hand picked and processed with quite a lot of skill.

The oxidation of the tea is medium in the traditional style, and the roast is medium-strong, which brings the ripe fruit flavours out in harmony with the roast.

After the two year period of rest, the mellowed roast integrates nicely with the flavour of the tea.

The mouth feel is very clear and vibrant, with a long steady aftertaste and nice minerality.

We've packed this in 10g sealed tins - enough for two tea sessions for 2-3 people or one session for a larger group. It's also available in a larger tin as pictured (containing 4x10g tins).