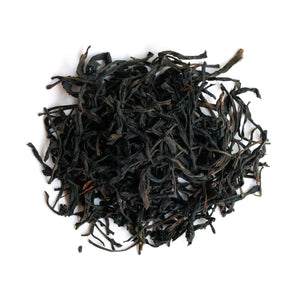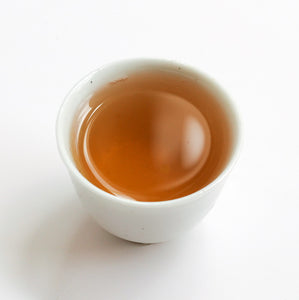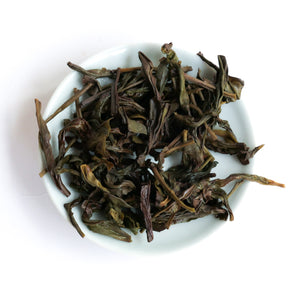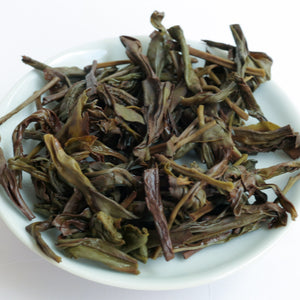 $15.00
This item is currently sold out.
This tea has been a favourite of ours for a while.  We purchased the 2019 and 2020 harvests and offered to our Tea Club members.   Sometimes some of the teas we send in TeaClub parcels initiate a flurry of emails asking if it's available to purchase more of.  Unfortunately there was never enough quantity of this left over for us to sell.   This year we have decided to offer it for purchase online.
Dancong tea is usually grown in Chaozhou region, most notably from FengHuang Mountain.   This one is a bit of an outlier,  being grown in the north west of Guangdong province in HuaJi county.   It's grown without agrochemicals
The tea is more oxidised and more strongly roasted than many of the greener Dancong teas that are common in the market.  This produces a tea that is more comfortable on the stomach, with rich toasted fruit fragrances and flavours lingering in the mouth.   The overwhelming aspect of this tea that stands out for us is how thick, steady and full this tea is in the mouth and throat, with a long aftertaste and moreish character.
We're really happy to be able to offer this tea, and feel that it offers a quality much higher than the price would suggest.  There is a discount for members of our TeaClub using your current code.