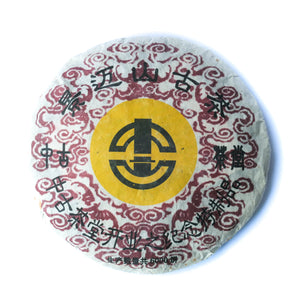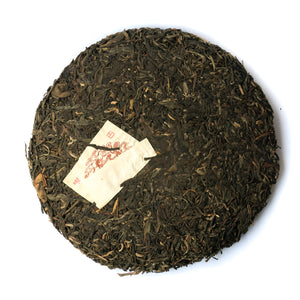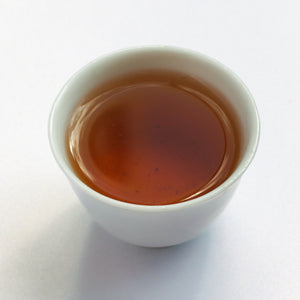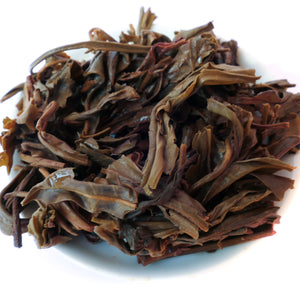 2003 Jingmai Old Tree Puerh (Kongquan Congyun Tea Factory)
This tea was pressed to mark the opening of Kunming Kongquan Congyun Tea Factory in 2003.  It was purportedly made from old trees from Jingmai.  While we can't verify these claims for sure, from tasting it, it seems accurate. There's a strong Jingmai character and the tea shows all the hallmarks of a tea that definitely contains at least a high percentage of old tree material.
I first came across this tea in 2008 and bought a couple of cakes at the time for my own collection.   We recently came across it again and were curious to try it after all these years.    This cake has been stored in Kunming and the storage has been very clean.  The aged Jingmai floral/nutty character shines through, with good body and long aftertaste and pleasant top notes.
While we would generally have preferred more humid storage, with cakes of this era we can't always choose & this is a nice opportunity to try cleanly aged Jingmai old tree tea of this era.