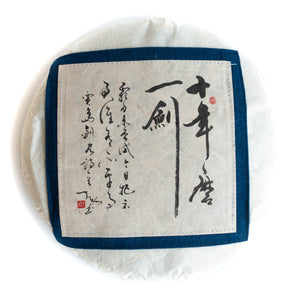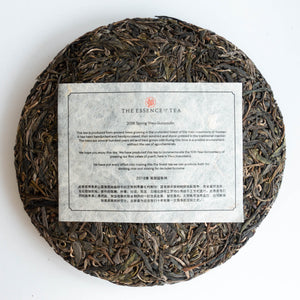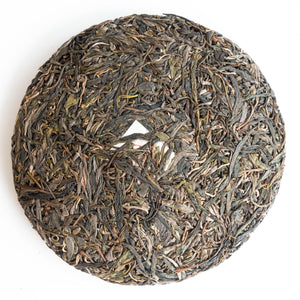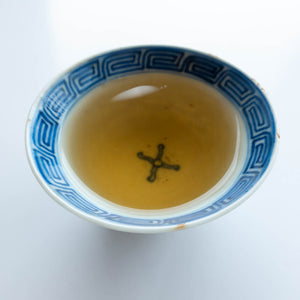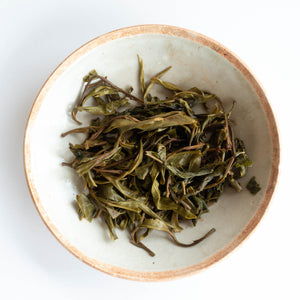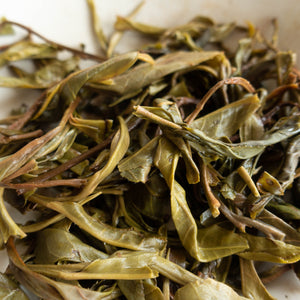 In 2008 we travelled to Yiwu and pressed our first puerh cakes, marking the beginning of what was to become The Essence of Tea.  Each year since then we've pressed puerh cakes and we thought it only fitting that we should mark this anniversary with a puerh tea cake from Yiwu's Guoyoulin.  
This tea comes from ancient trees, growing in the protected state forest in Yiwu mountains.  The environment is pristine and the trees healthy and strong.
This tea is very elegant in the mouth - smooth and refined, with a long sweet aftertaste and vibrant energy.
The calligraphy for this wrapper was painted for us by a famous Kunming artist.  The text is from a Tang dynasty poem by the poet Jiadao.  The first line reads 十年磨一剑 (10 years to sharpen a sword).  As with most poems, the words have many layers of meaning.