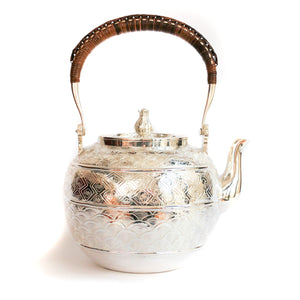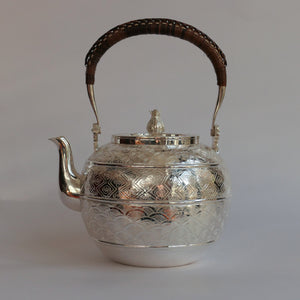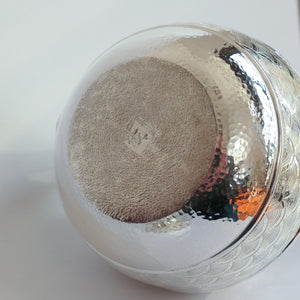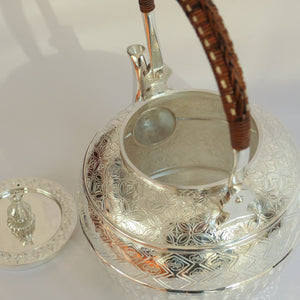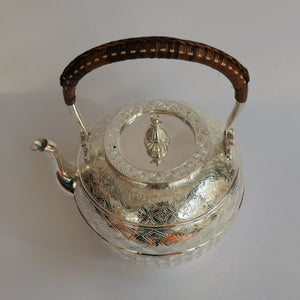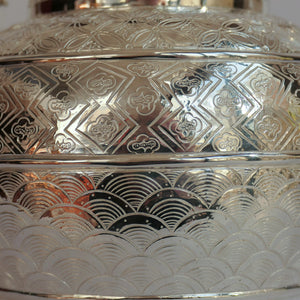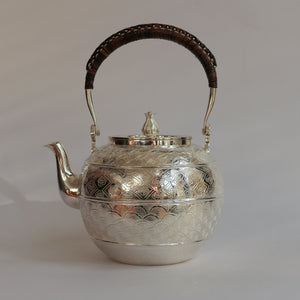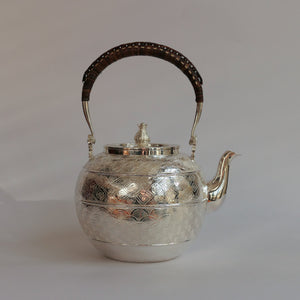 $2,180.00
This item is currently sold out.
We commissioned two of these kettles from a small studio in Heqing, Yunnan.  We asked them to base these on a photo of an antique Japanese silver kettle that we loved, but which would be priced far beyond the reach of mortal tea lovers.
The result is beautiful.  The kettles were hand-hammered, then delicately inscribed.  The pour is excellent.  There is a lot of work in the carving, and the attention to detail is excellent.
As a patina develops with use they'll become even more beautiful. 
Since these are handmade, there are some small differences.  Both are very similar though and both pictured.
~560g weight