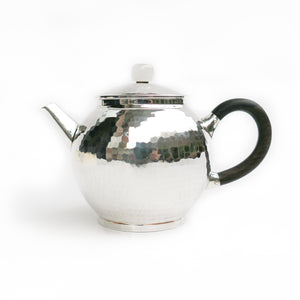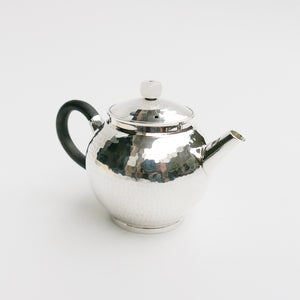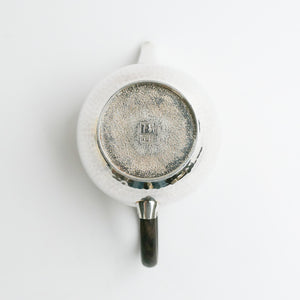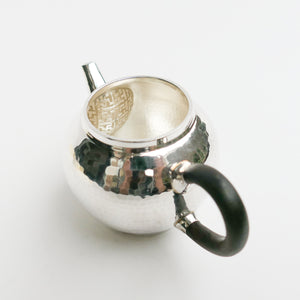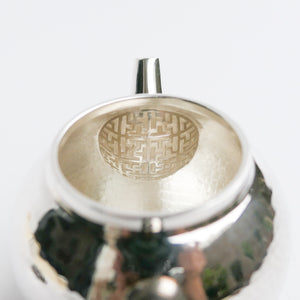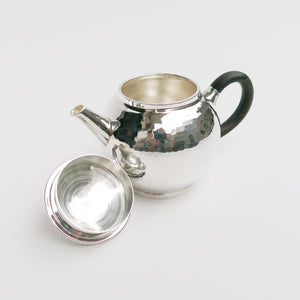 105ml Julunzhu .995 Silver Teapot - black handle
We commissioned some similar pots from a studio in Heqing, Yunnan earlier in the year & they were quite popular, though had some details we felt could be improved.   We decided to commission a second batch with another studio - refining some details and giving some new specifications.
We received these pots back and were blown away - the details are perfect and very refined.  The bodies are completely hand hammered, with the spout, filter and base of the lid,  being cast for refinement.   The .995 silver allows for a pot that is slightly harder than the very soft .999 silver - less easy to dent and scratch,but more pure than the .950 Japanese antique kettle standard.
The lids are topped with white agate and they have a dark wooden handle.  Inside is a refined patterned ball filter.