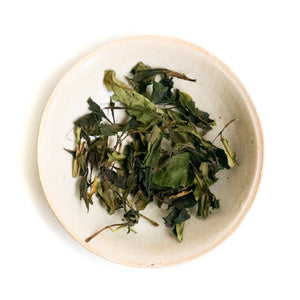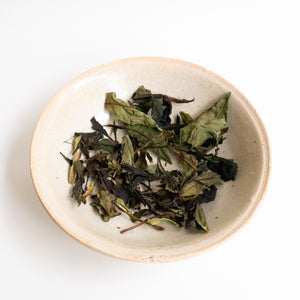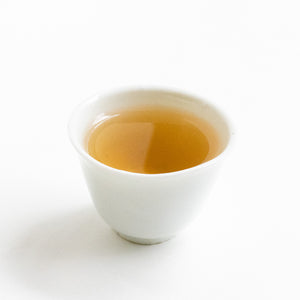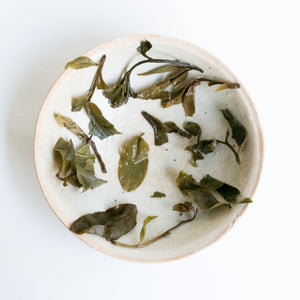 2022 Secret Forest Wild White (Special Grade)
Coming from ancient wild  (non-camellia sinensis var assamica) trees growing in a protected forest in Yunnan, this white tea has been made with care to conserve as much of the natural character of the leaves as possible.  The trees are some of the biggest and oldest I've come across & the environment is pristine. The leaves were picked and gently spread out on bamboo mats to wither and slowly shade dry for several days.
 The flavour is very pure - with floral notes and comfortable and powerful energy.  Upon beginning to drink the tea, one may think it is very light, but as the infusions, progress and the drinker becomes more sensitive, it's full of flavour, aroma and character.
 This is our seventh year making this tea. This year we especially selected only the older trees in the forest, wanting to make a special production of this tea. The teas from the previous years are ageing very well & quickly developing and transforming.