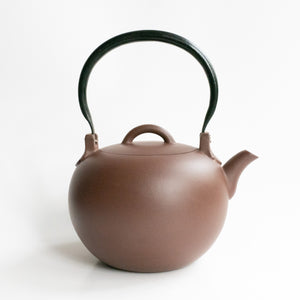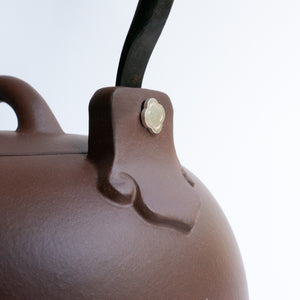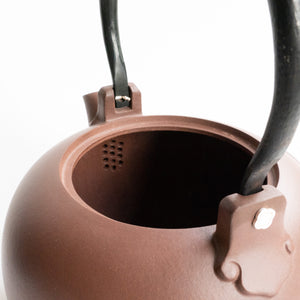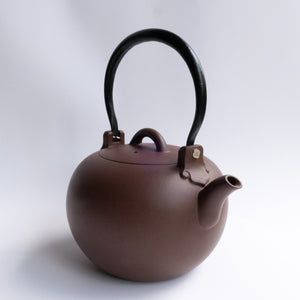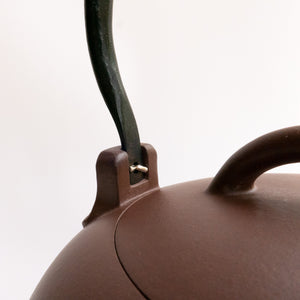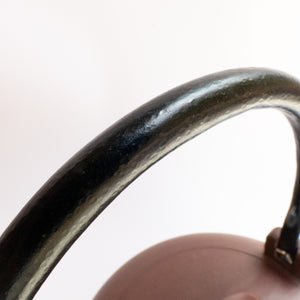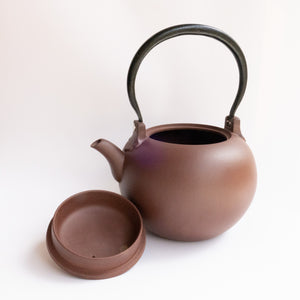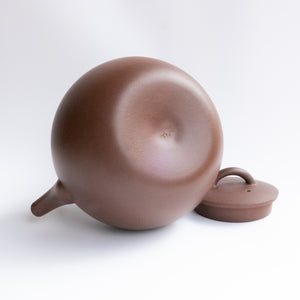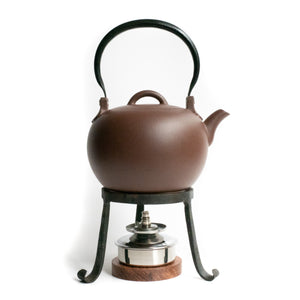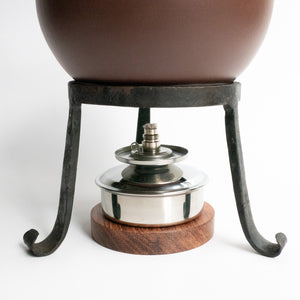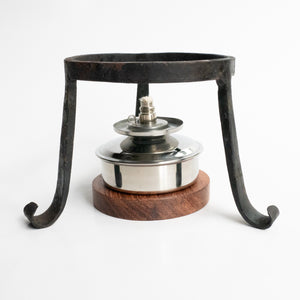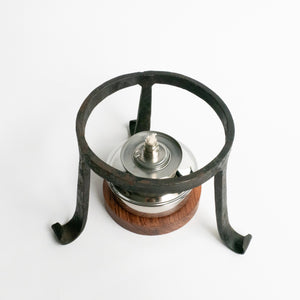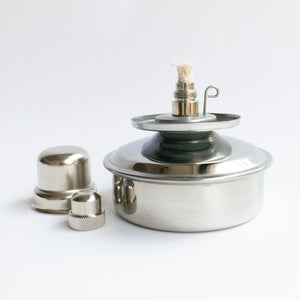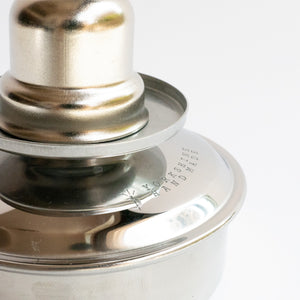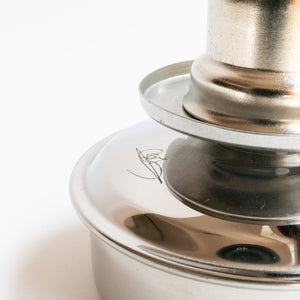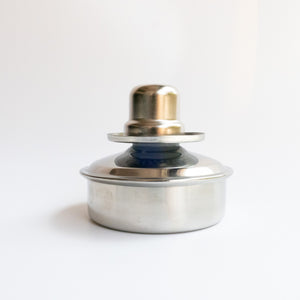 1.2L Fang Xia "Zhong Cao Qing" Zisha Kettle (紫砂烧水壶)
High on our list for teaware was a good quality yixing kettle.   For such a long time we've been trying to offer the perfect kettles, only to be less than satisfied.
We've had this kettle and burner set in development now for over a year.   A collaboration between an Yixing potter, a Yunnan Silversmith and a Yunnan blacksmith. 
The kettle shape is in the style of a Qing Dynasty kettle.  It has an elegant shape with simple refined touches throughout for all the details.   
The body of the kettle is made from "Zhong Cao Qing" Zini clay from Huang Long Shan in Yixing. We used original high quality clay, unblended and unadulterated and created a form with which the potter could half-handmake the shape of the body.   
The fully-handmade handle was made by a blacksmith from Dali, Yunnan, and attached to the Yixing kettle with pure silver pins, crafted by a silversmith from Dali.   This is truly a work of cooperation.
Inside, the kettle has a multi-hole filter.  It is very comfortable to hold and precise to use and pour with.

With care, this kettle should last a lifetime, but there are some instructions that should be followed. 
-It should be rinsed with warm water before using to remove any loose clay from inside and clean it, no other "seasoning" is necessary.
-This kettle should be used over steady heat. Medium heat charcoal is ideal. If this isn't possible, water can be boiled in a separate stainless steel kettle and the boiling water transferred into this Yixing Kettle over an alcohol flame to maintain the heat during the tea brewing experience. 
-Care should be taken never to let the kettle boil dry, or heated without water inside. It will crack. 
-This kettle is not suitable for use over gas or pressurised alcohol flames. it will crack. 
Worldwide shipping is included in the price.   These kettles are available separately, or as a set with the stand and alcohol burner.