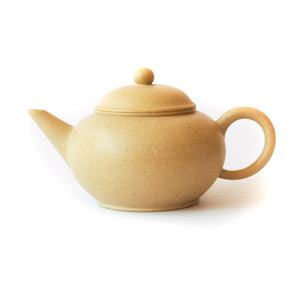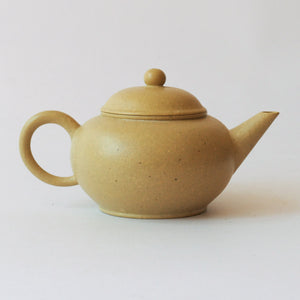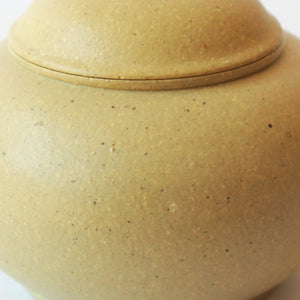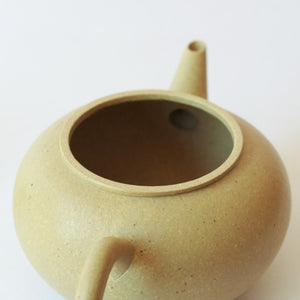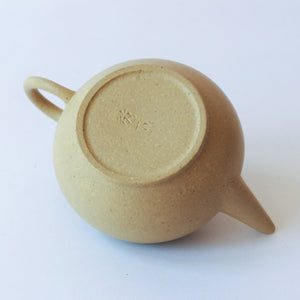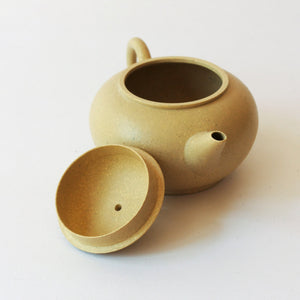 115ml Fangxia - Ben Shan Lv Ni - Shui Ping Yixing Teapot
$158.00
This item is currently sold out.
These are part of a test batch we commissioned with Ben Shan Lv Ni.  This grade of clay is quite rare and quite expensive to purchase.  They were made at the same size as our 130ml Zini and 120ml Hongni shui pings but shrunk a lot during firing.  The cost of the clay and high rate of breakages during firing pushed up the price of these pots a bit.
We wanted to make a range of simple pots, that were inexpensive, had good workmanship and most importantly made from high quality clay.
We selected a high quality Ben Shan Lv Ni clay from someone in Yixing that deals with small batches of original ore clays.  These are unmixed, hand sorted and have no chemical additives during processing.   With this clay, we commissioned a potter who has worked for over 30 years - only making shui ping teapots.   His skillset may not be wide, but his specialist craftsmanship in making shui ping teapots is truly excellent.  These are half-handmade, with thin walls and high fired.  Inside is a single hole filter.   
These are excellent teapots.  The clay initially mutes the tea to some degree but seasons very quickly and seems to be a good choice for aged puerh, liubao and roasted teas.