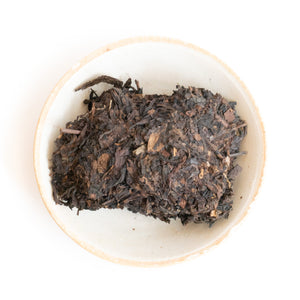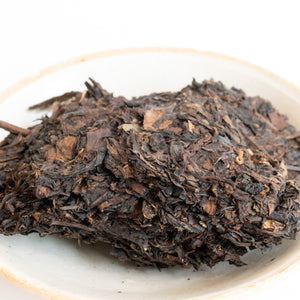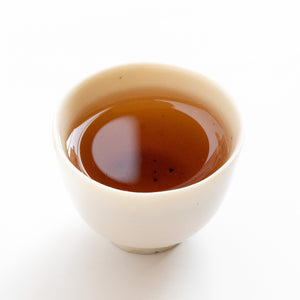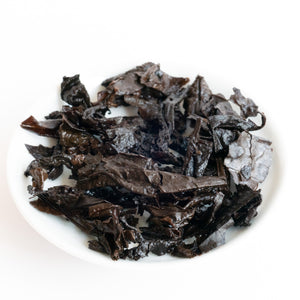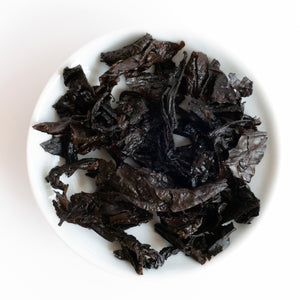 We bought this batch of Liu Bao from a tea collector in Malaysia. The appearance of the dry leaves did not spark our interest at first, but after tasting it carefully several times we realised that it was a really nice Liu Bao from this period.
This Liu Bao was also exported through Wu Zhou Zhong Cha Tea factory. However, it is quite an unusual batch compared with the rest of the Liu Bao we find in the market today. Most of the factory exported Liu Bao will have different grades to identify the leaves they use for the materials. This tea contains a fair bit of big leaves, but also has a good percentage of the tender buds as well. 

It does not look like it has gone through the wo dui (fermentation) stage, more likely it fried and steamed then compressed into a big basket (around 50kg). The nice and clean Malaysia storage is evident, and this batch imparts a cooling, clear, and transparent feeling.  

We find that a longer steeping time with this tea will release the flavour nicely. It has a smooth and refined texture, is warming, and imparts a comfortable energy as well. It is a really nice Liu Bao to enjoy.