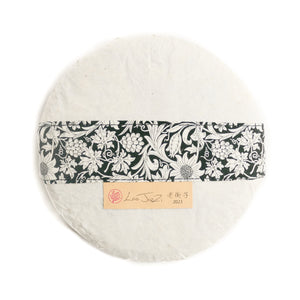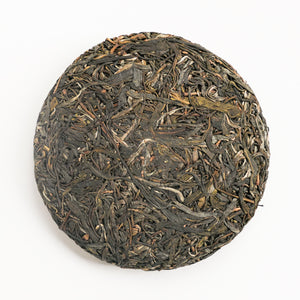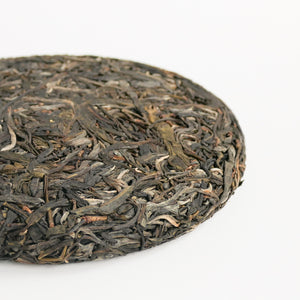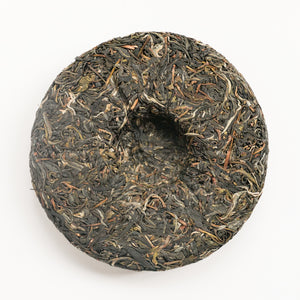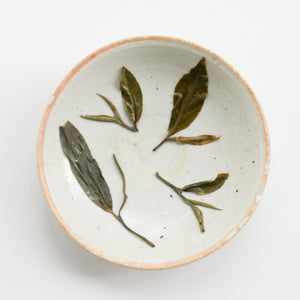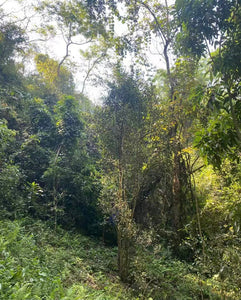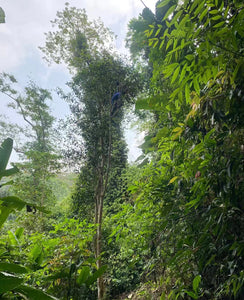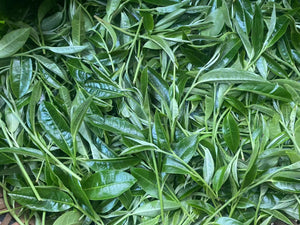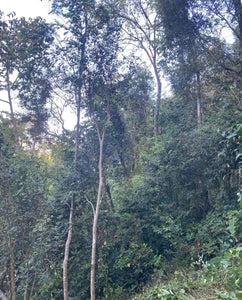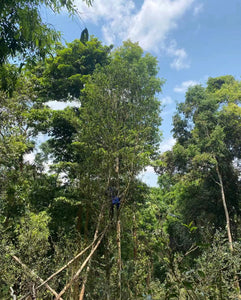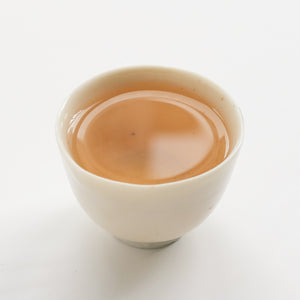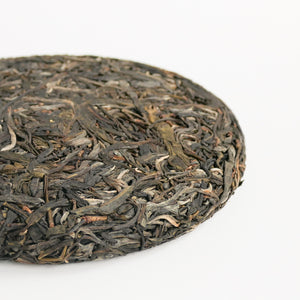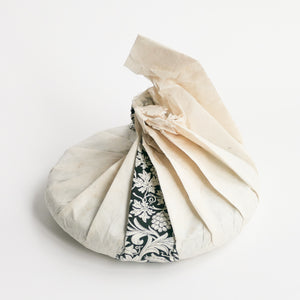 2023 Spring Lao Jie Zi Gao Gan Puerh 老街子
We pressed tea from these trees in 2020 & it was probably our favourite cake from that year.  These are some gaogan (tall pole) trees growing wild in the forest in northern Yiwu.   In year 2020 with increased competition from other buyers in the mountains, we were unable to buy it at a reasonable price. In 2022 thanks in part to Covid - this year things were a little easier again. This year we also managed to buy it at a reasonable price as well.  
This tea is pure - very clean and clear in taste.  It is extremely elegant, merging comfortably with the body and with a pleasant cooling sensation on the breath.  
The energy is very comfortable and gentle, but really strong and long-lasting, not disturbing at all. The feeling of the forest is apparent in the tea.
There are only a few kg of this tea, from several single huge trees dotted around this forest area.