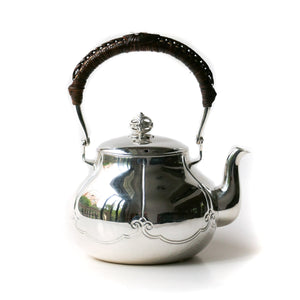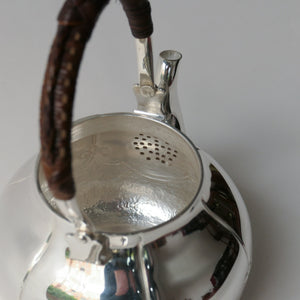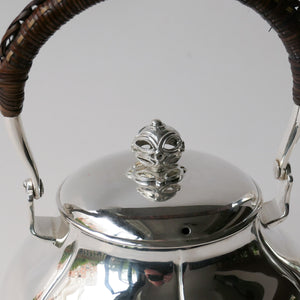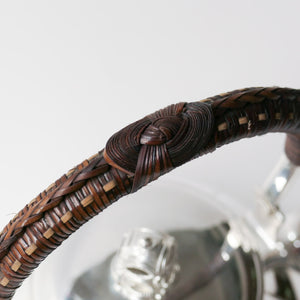 720ml 放下 Silver Kettle (Ginbin) Pure Silver .999
$1,380.00
This item is currently sold out.
We commissioned these from a small silver studio in HeQing, Yunnan, basing the design on an antique Japanese silver kettle.
The worksmanship is excellent.  These are hand hammered and beautifully finished.  The pour is excellent and easy to control.  Inside is a multi-hole filter, so this can be used as a teapot or a kettle.
Stamped on the base is 放下 - a mark we are using for a range of high quality teaware we're developing, including Yixing pots, Jingdezhen porcelain, silver teaware and tea trays.
Weight: 385g Capacity: 720ml