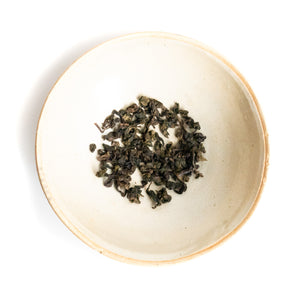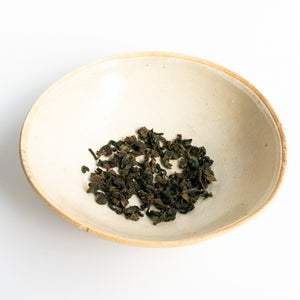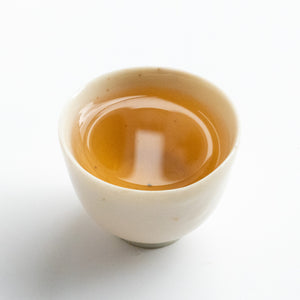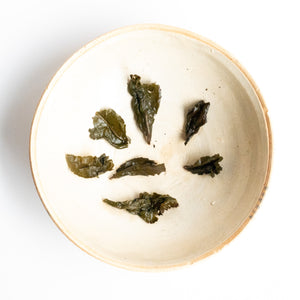 2021 Autumn Naturally Grown Tie Guan Yin
This tea is from one of our good tea friends & we've offered it previously in some shipments of our monthly teaclub.  We're received several requests from people asking to buy more, so thought we'd list it online.
He is originally from Anxi and along with his wife they began their tea business around 14 years ago, they've always wanted to make traditionally processed Tie Guan Yin. They purchased a piece of land in Anxi - Da Tian area.   The land had bushes planted on it by the previous owner of the famous Tie Guan Yin varietal called "Hong Xin Wai Wei Tao". 
Since then, they've kept the garden free of agrochemicals, growing naturally and processing their tea in a more traditional manner than the super green Tie Guan Yin in the market -  with more withering, encouraging some oxidation, stronger rolling and charcoal roasting.   This encourages a more subdued aroma, but greater elegance, depth and character than the immediate hit of aroma from the greener teas.

This tea is from the autumn harvest.