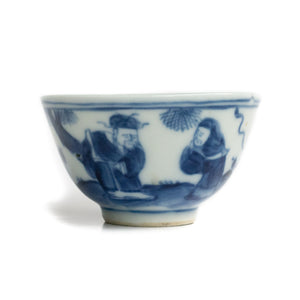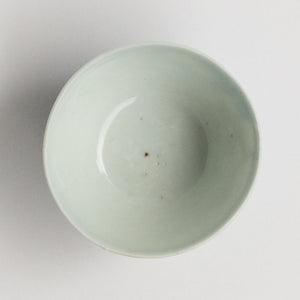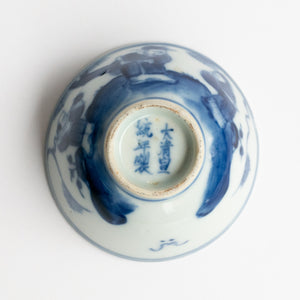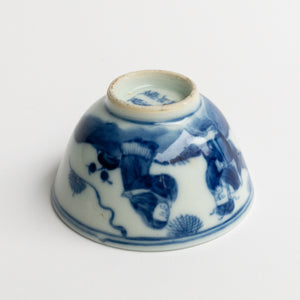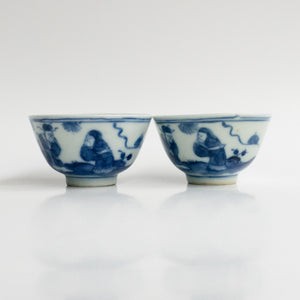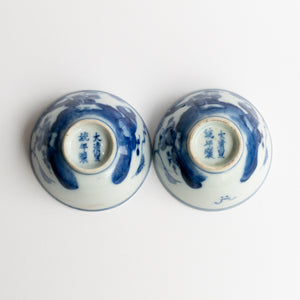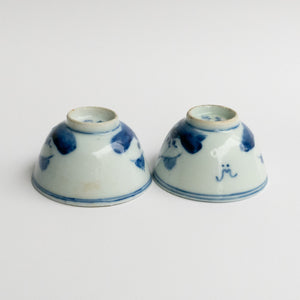 45ml Qing Dynasty Sanxing Antique Cups (福禄寿杯)
These pair of cups are in excellent condition with no chips or cracks.  They are finely painted with scenes of 3 people which represented "Good Fortune", "Prosperity", "Long Life". The Bottom has period signature on it "大清宣统年制 - Qing Dynasty Xuan Tong Period 1908-1911"

These date from the Qing dynasty.  These cups are quite rare to come across.  They are painted with a scene of Chinese long life gods.
These are over 100 years old and are handmade.  They have some character as appropriate for their age.
Approximately 45ml.  Priced per cup