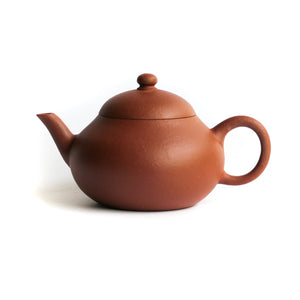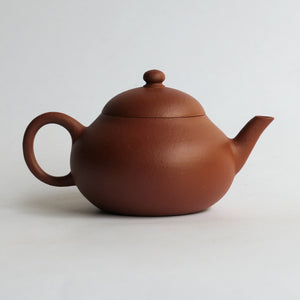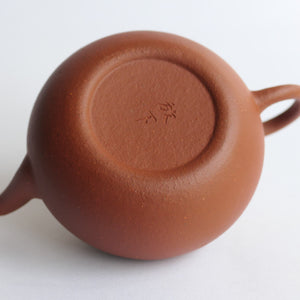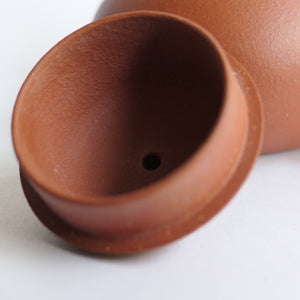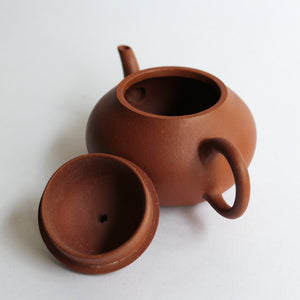 $168.00
This item is currently sold out.
Made from the same hongni clay as our Fang Xia Shui Ping teapots, these are made just as nicely, but in a different shape and by a different potter.  This LiXing (pear shape) is a classic, with historically many variations.  This is modelled on a Qing dynasty pot.
Inside is a single hole filter.   These are half-handmade (made with the aid of a form to aid in shaping the body, handle and spout).
We're big fans of this clay, and find it works very well with young & mid-age puerh, yancha and cleanly stored darker teas.