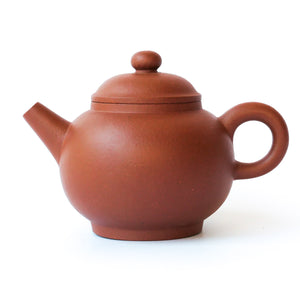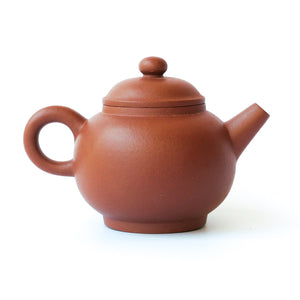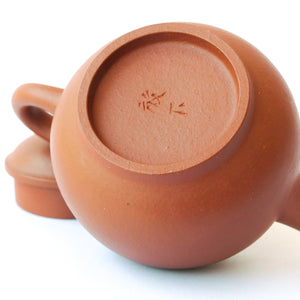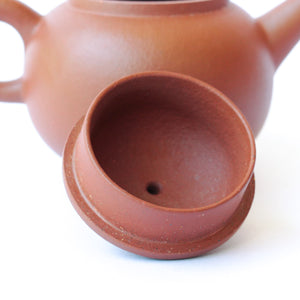 120ml Fang Xia Aged Hongni - Ju Lun Zhu Yixing Teapot
$158.00
This item is currently sold out.
Alongside our half-handmade Shui Ping teapots, we also commissioned these Ju Lun Zhu shaped pots.   We wanted to use good quality original ore hongni clay (unmixed with any chemicals or additives), and produce some simple and functional teapots with good materials at an accessible price.
They're half-handmade (the body is formed using the aid of a mould to press the clay into) and made from aged hongni clay.  The walls are medium thick.  Inside is a single hole filter.   This, combined with the short straight spout lends itself to easy clearing of blockages while brewing and a smooth, fast pour.