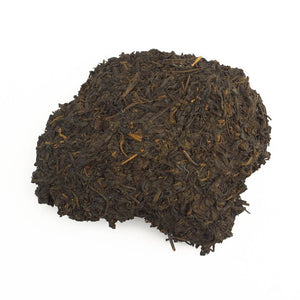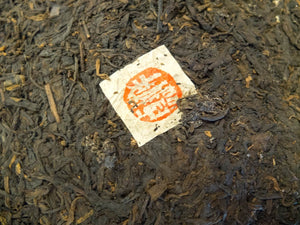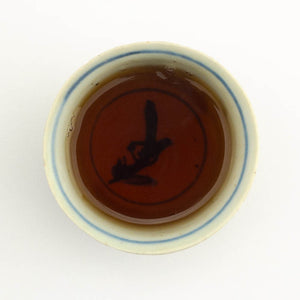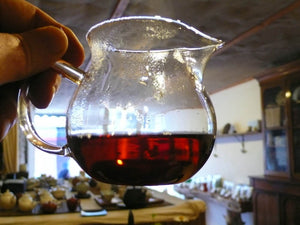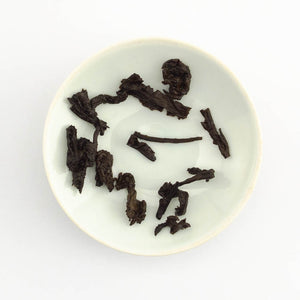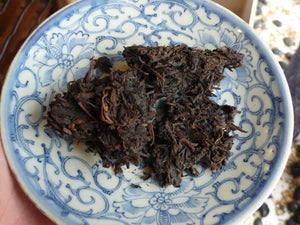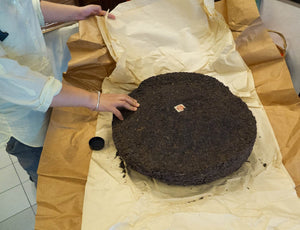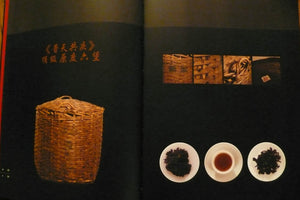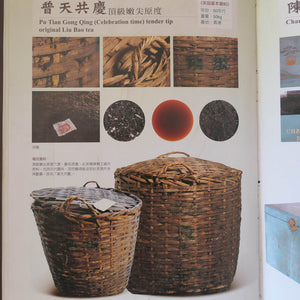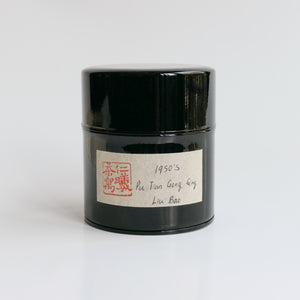 Although some people claim Pu Tian Gong Qing is older than this, we can't share that claim.   The most accurately we can date it is pre-1958.  There is only one batch of Pu Tian Gong Qing.    Stored in Malaysia, this top grade ('Ding Ji Yuan Du') Liu Bao is a higher grade than that usually made and imported to Malaysia.
It was made as a raw liubao - without the wodui fermentation that later liubao teas began to use and is composed of buds and strong leaves.  The taste is rich and concentrated, with a long aftertaste.  This tastes very similar to good quality raw puerh teas produced in the 1950's and the date seems accurate.   This is excellent tea, and the best Liubao we've tasted from any time period.
I've included photos of this tea, featured in the book - "Lao Liu Bao Tu" (Pictures of Old Liu Bao), published by Chop Xiang Xing, Malaysia.   There is only one batch of Pu Tian Gong Qing - it is generally accepted as being from the 1950's.