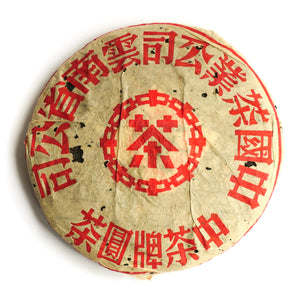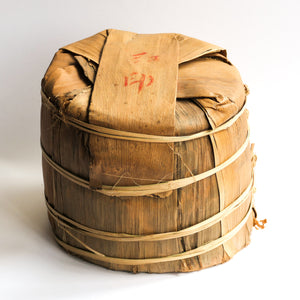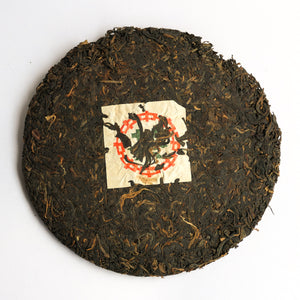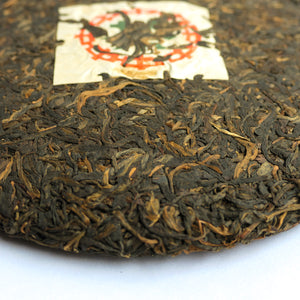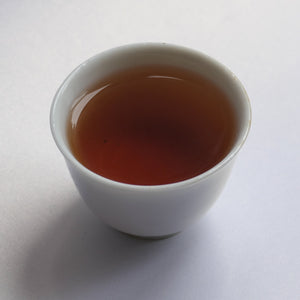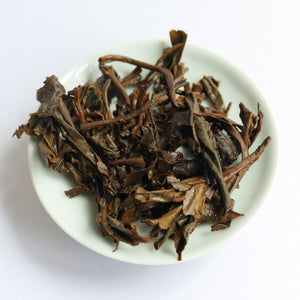 A famous wrapper, and one that has adorned many batches of tea of greatly varying quality.   This particular tea was a production ordered in 1999 from Kunming Tea Factory by a Hong Kong teahouse.   According to our information, it was pressed using maocha that had already been aged for a few years.   The teahouse was unable to buy the whole batch and there was some left in the tea factory until bought in 2007 by a Kunming tea merchant.
This is true old school puerh - strong, thick flavour, concentrated tea soup that just keeps brewing and brewing.  There's a touch of aged smoke, leather, camphor notes in the flavour and an aftertaste that transforms and lingers nicely in the mouth.  This has been cleanly stored and has become smooth to drink while still packing a healthy punch if pushed.
There is some small variation in the weights of these cakes, but they tend to be around 340g.