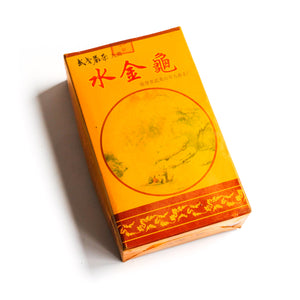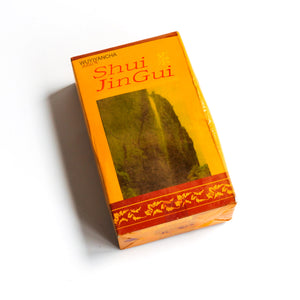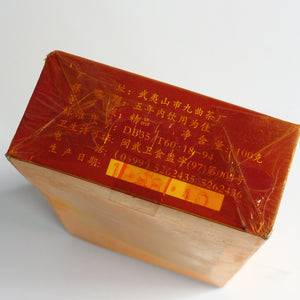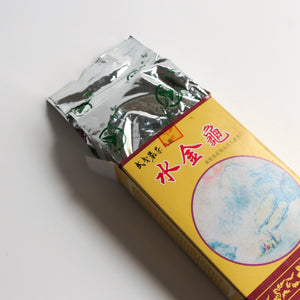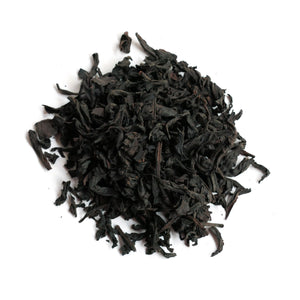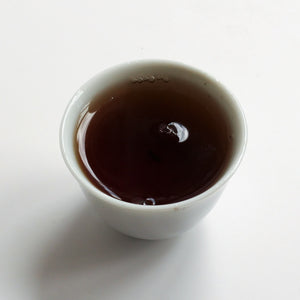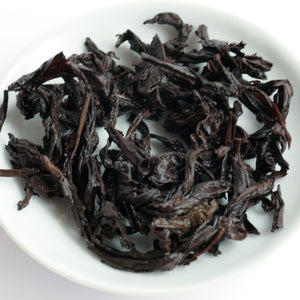 1998 JiuQu Brand Shui Jin Gui Wuyi Yancha
We recently came across a small stash of these boxes.  They were originally exported to Thailand, before a Shenzhen tea dealer bought the batch and brought them back to China.   We had Rou Gui and Shui Jin Gui boxes available, but the Shui Jin Gui was the much better tea.
The boxes are sealed, with the tea inside a sealed foil bag inside, so the storage has been perfect.  The hot weather has aged the tea nicely and, although it initially had quite a strong roast, the roast has mellowed and the tea is deep, rich and smooth.  
These teas are more and more difficult to find in the market these days, especially in any kind of quantity that would allow us to resell them.   We bought all of the boxes that were available.  We have 70 boxes available - with a production date Oct 1998 stamped on the base