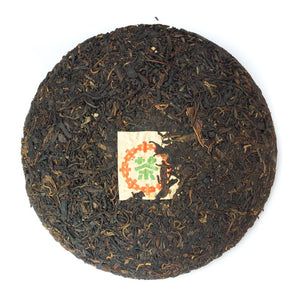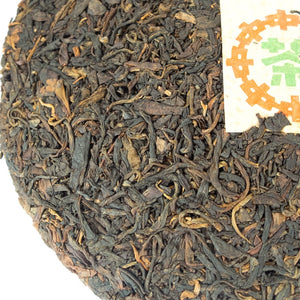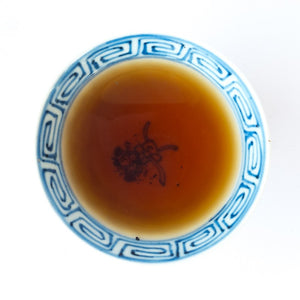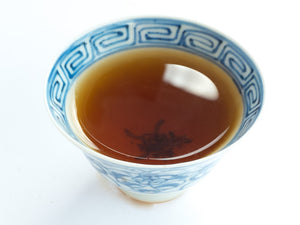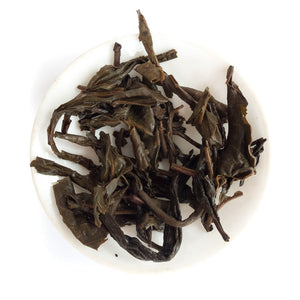 $0.00
This item is currently sold out.
We found this puerh while hunting around in Malaysia for some aged sheng puerh. It comes without the original wrapper (we'll add a plain white one) and without any identification other than a standard "Ba Zhong" (8 Zhong Characters surrounding a green Cha (tea) character) ticket pressed into the cake.
These types of cakes are usually pretty ordinary, and consequently inexpensively priced, but from time to time you can find a batch that's of exceptional quality. This is one such batch. The base material is very good, appearing to be composed of a fair amount of old tree material. The flavour is pure and refined, with distinct camphor flavour and very smooth, thick and clear.
The storage has been exceptionally clean, giving a tea that is ageing nicely & very pleasant to drink now but also with room to develop over the years.