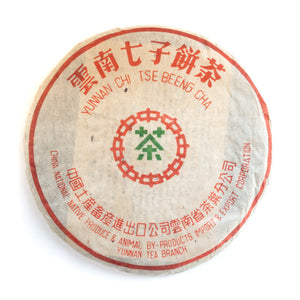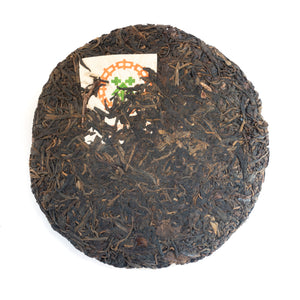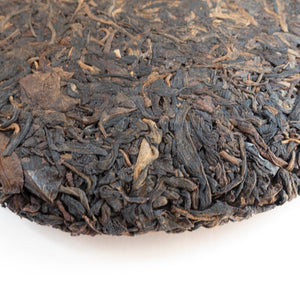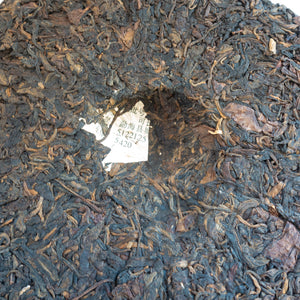 2003 HK Henry Conscientious Prescription
$130.00
This item is currently sold out.
This cake was ordered by Hong Kong's Henry Trading Company in 2003.  The inner ticket states that it was produced by Menghai tea factory, although there's some debate as to whether this was actually outsourced to a smaller factory.
These cakes spent a few years in Hong Kong natural storage and then were bought by a Malaysian tea merchant and have been stored there since.  The storage is very clean & the cake has aged well.
The tea is rich with good body and feels like there may be some old tree leaves in the blend.