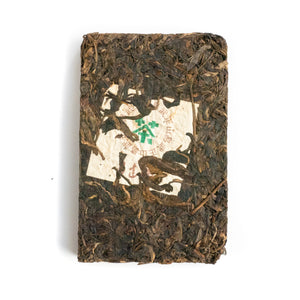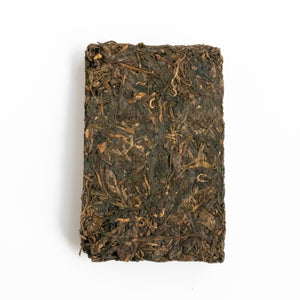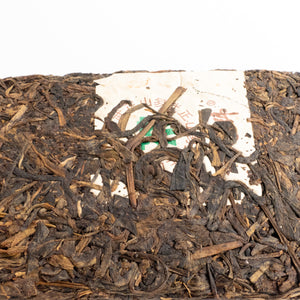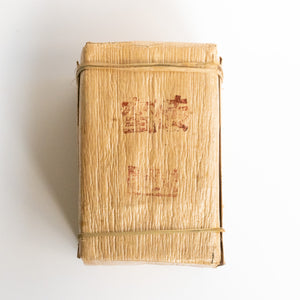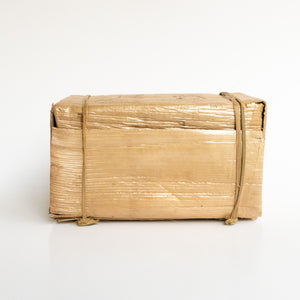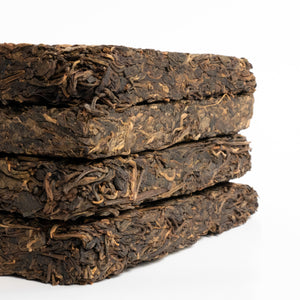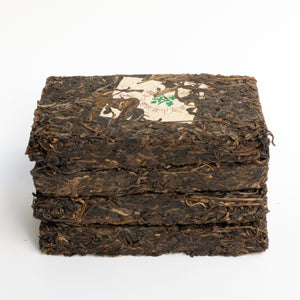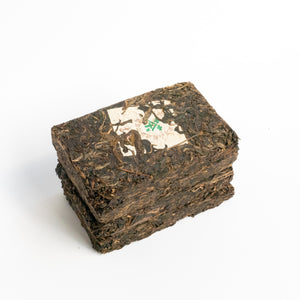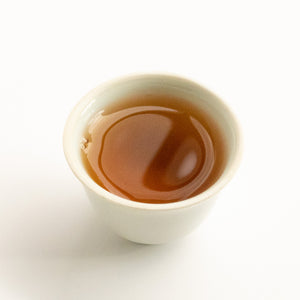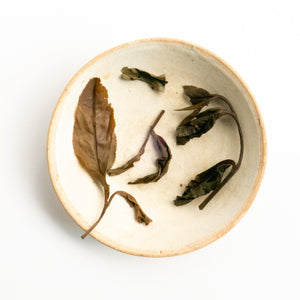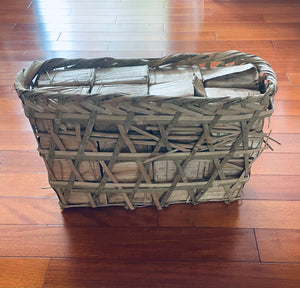 This year the economic downturn in China has brought tough times in the tea world.  Many shops and tea companies have closed & others are feeling the squeeze a bit. 
While hunting around in Kunming for some aged teas, an old friend of ours who has been in the puerh tea business since the late 90's mentioned that her business isn't great and she's struggling to pay the farmers for all the tea she booked last spring.  As a result, she decided to sell off some batches of tea that she has been storing since her early days in the tea business.
She & her husband collected this maocha from Manzhuan area in 2004, and took the leaves to the one of the early Yiwu pressing studios - "Chang Da Hao".   The factory pressed their tea into these bricks for them, but using the factory's neifei (inner ticket) and wrapping.  This was a common practice at the time when smaller tea merchants didn't have their own brands.  
There's something special about teas from the 6 Ancient Famous Tea Mountains.   They're famous for a reason.   We've had plenty of Yiwu teas, but many of the others have been a bit lacking in our selection.   
The tea has been pressed into ~230g bricks with neifei reading "Chang Da Hao - Yiwu Zheng Shan", then packaged in sets of 4x230g with bamboo wrapping.  The bamboo wrappers has "Chang Da Hao - Manzhuan" stamped on it.  The original bamboo woven baskets have 32kg.
From tasting, this appears to be composed mainly, if not entirely, of ancient tree tea.  The tea tastes really cleanly stored, with nice impressive aged taste, like smokey honey sweetness with the strength of a bitter backbone. The tight compression and clean storage has preserved the character of the tea, unmistakably Manzhuan in character, but nicely aged, without even a hint of greenness of youth.  The texture is thick, rich and smooth, with strong qi and bold flavours.
Note:  Since our original release of this tea, and upon drinking it more and more, we've decided to add the "Smokey" description in the title.   In this period when the weather was rainy, tea was dried on bamboo trays inside the houses.  This led to some of the tea absorbing some smokey character from the wood fire.   If you like your whisky peaty and your foods smoked, this is the tea for you.   If not, perhaps our 2004 Youle would be a good alternative.