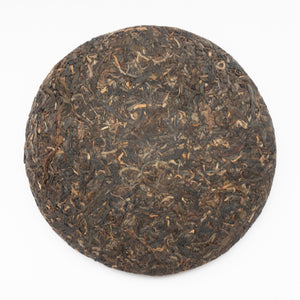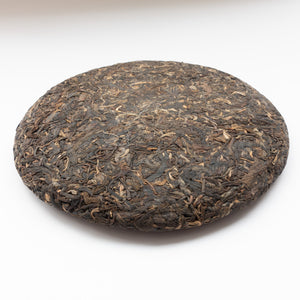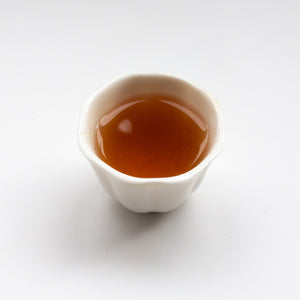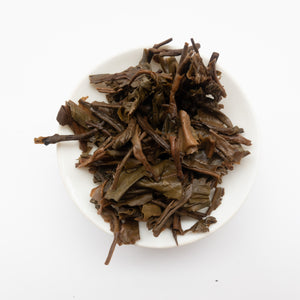 $188.00
This item is currently sold out.
This is the first cake in our "Lost and Found in Kunming" series - where we will feature small batch teas of uncovered gems we've found through friends, collectors or hunting around in the tea markets of Kunming.
This tea was made by Jingmai's AiSanYong in 2005.  He had been making the famous Jingmai teas for He Shi Hua from 1999-2004, but in 2005 the price had increased too much for the old tree teas & HeShiHua didn't book the tea.  AiSanYong then pressed this batch of tea by himself.  It was stored for a short time in Xishuangbanna, then bought by a collector in Kunming.
The storage has been very clean and the cake is pressed tightly.  It has lost the greenness of flavour of youth and begun to develop refined flavours of ageing.
The tea is composed of smaller leaves, as is common in the tea trees of Jingmai (中小叶种).   From drinking it, it seems to be pure old tree material.
We only have 28 cakes of this available.  Cakes of this quality, age and price are more and more difficult to find in the market these days, so we're very happy to be able to offer these few cakes