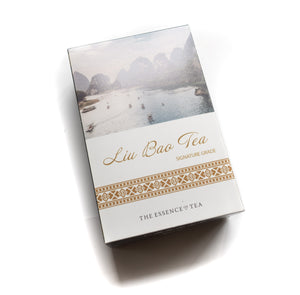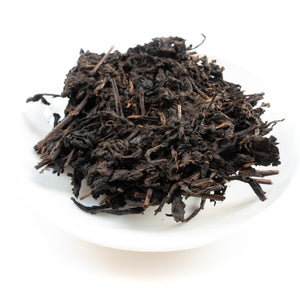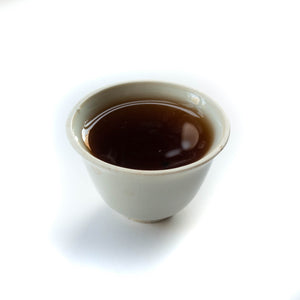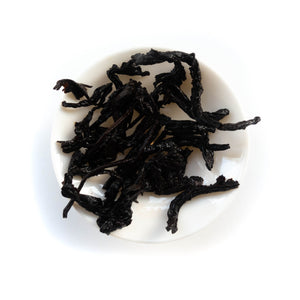 This batch of tea was a special order for export to Malaysia.  It was made in 2007 by Wuzhou tea factory. 
When we first came across it several years ago we saw that it was indeed something special - quite different from the regular productions & stretched our resources to buy the whole batch of this tea.  It has been stored in our warehouse in Malaysia for the past 3 years.  We are now releasing this tea in our own packaging and decided to make a homage to the famous old "Mountains and Water" boxes of liubao, only with much better tea inside!
From tasting it, it appears to be relatively old tree material. It was lightly fermented with medium roast which made the tea still quite lively and gave good potential for ageing.  It has clear, smooth & thick taste. After 15 years of clean storage, mainly in Malaysia, the fermentation smell and taste have changed & it is starting to have nice woody and aged flavours with a comforting body feeling.
This is a tea we're more than happy to call our "Signature Grade" tea.