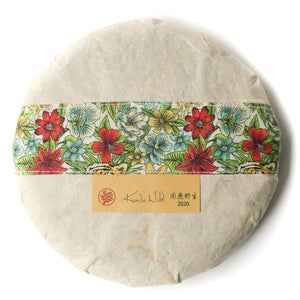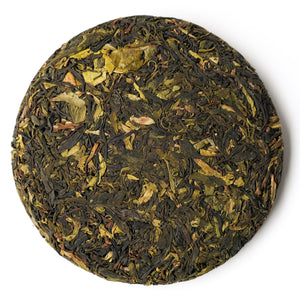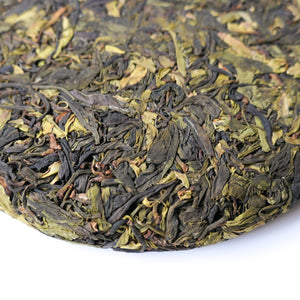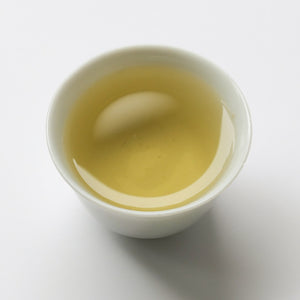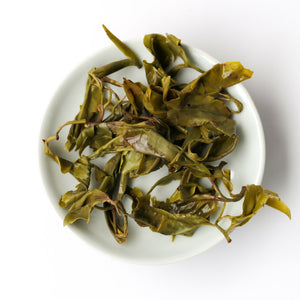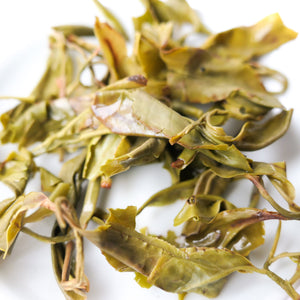 $7.50
This item is currently sold out.
From the same trees as we made tea from in 2018,  this is from a strain of wild trees, non-camellia sinensis var assamica varietals known as "Bitter Wild".   The trees are huge, with trunks that shoot up to the forest canopy.   They're easily hundreds of years old & have grown wild in this protected forest.
The flavour is fresh, with medium thickness and nice aroma.  There is a bitterness that is characteristic of this type of wild tea that emerges in later steeps, though this year seems to be more controllable than when we pressed it before.   There is a strong, relaxing energy to the tea - one of the main reasons many people seek out this type of tea.
I would say, this isn't a tea for beginners - the bitter note is one aspect that some people really seek out and love, but also that some people do not find attractive.   We decided to buy and press this tea again for those in the first group :)