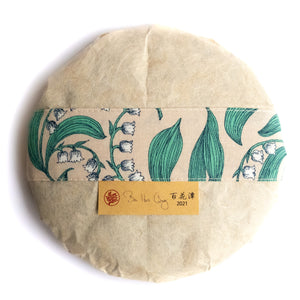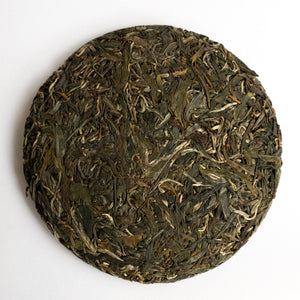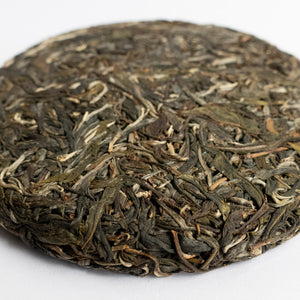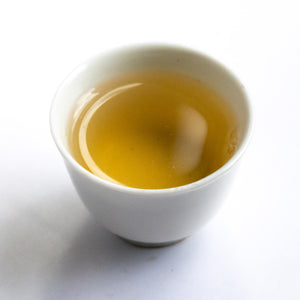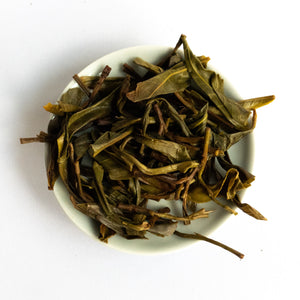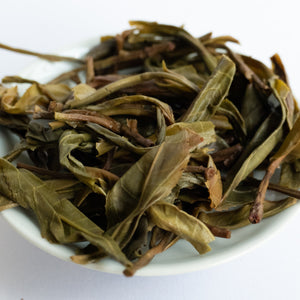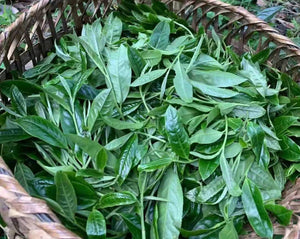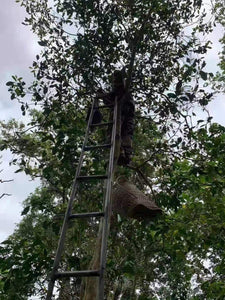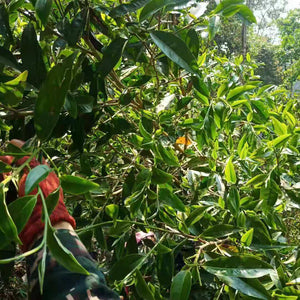 Bai Hua Qing is the local pronunciation for the area commonly known as Bai Hua Tan in the market.  It's a small area near Tong Qing He, in an area full of wild flowers in the Spring.  The farmer for this garden is from BuLongHe, a Yao minority village close by.  This area has grown to become quite famous in recent years, though there's a large variation in the quality, purity and price of the tea marketed with this name.
Our tea comes from a single small garden deep in the forest.   It takes 3-4 hours hiking each way to reach it from the closest road.  The total quantity of tea from this farmer this Spring was just 40kg.  
The trees are very old and growing in the shade, producing a very concentrated, rich tea, that's a bit more bitter and astringent than many teas, but has plenty of strength for the long term.   Our experience with these teas is that while we really enjoy drinking them now, they really begin to shine after 3-4 years  and the concentration and strength of the tea carry it through for the long term. 
It's not particularly a tea that we'd recommend for beginners but for old tea drinkers the strength of the qi, forest taste, depth of character and long, mineral rich aftertaste are really something special in this tea.