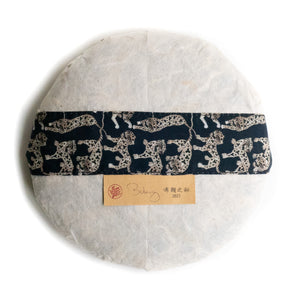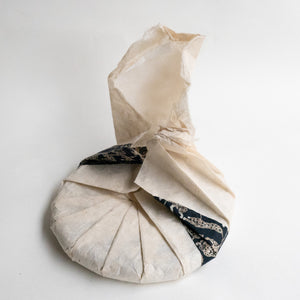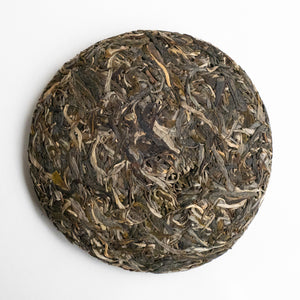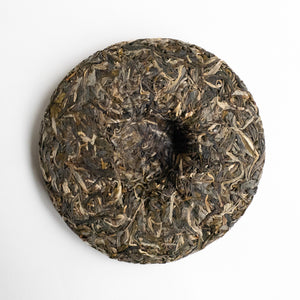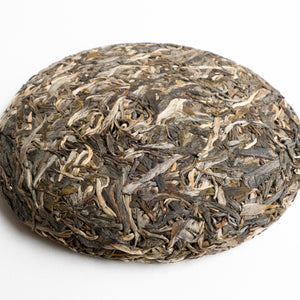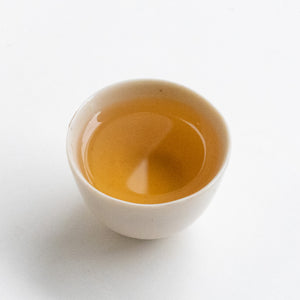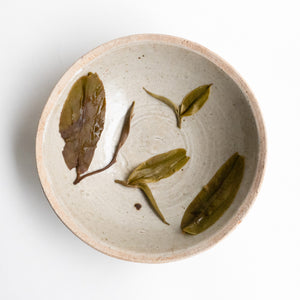 2022 Spring Bulang Ancient Tree Puerh 布朗之秘
$180.00
This item is currently sold out.
Last year we decided that we'd like to press some Bulang tea again.  We pressed Bulang area teas from 2008 to 2012, but hadn't pressed any since.   We did some research last autumn, driving around Bulang mountain range, looking for teas that met our standards.   Finally we managed to find some farmers who knew of some trees growing wild in the protected forest at the south of Bulang mountain range.   These trees were difficult to harvest - tall, difficult to climb, a long trek from the village, with low yields.   Unsurprisingly, the farmers preferred to harvest and sell their cultivated ancient tree teas growing around the village.     After a long negotiation and with us prebooking this tea, we managed to get one farmer to send some family members to collect some of this tea for us this spring.  
These trees are huge - Gaogan (tall pole) trees growing wild in the forest.  They have the characteristic bitterness that Bulang tea is famed for, with strong qi, quick salivation and long aftertaste.    This is the best Bulang tea we've pressed so far and a real treasure from this mountain range.