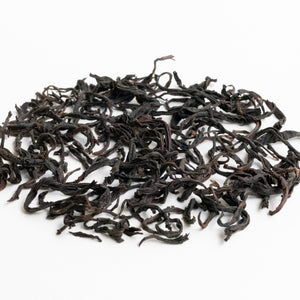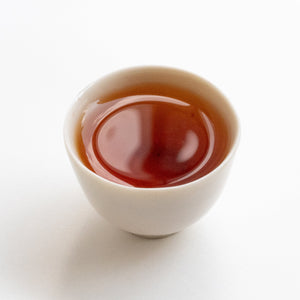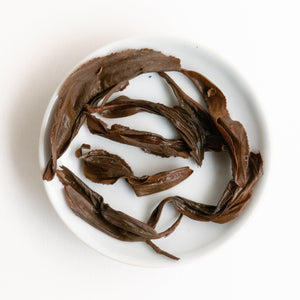 This year we decided to buy more of Mr. Wang's Sun Moon Lake Old Tree Red Tea from Taiwan. This was one of our most popular teas in our Falmouth teahouse several years ago. 
Mr. Wang owns one of the few remaining old tree plantations from the days of the Japanese occupation of Taiwan. More and more these days the farmers are digging up their old trees to plant more profitable new hybrid strains such as Taiwan's No.18 or No.8 cultivars. Those that don't, increase their profits from the land by planting Betel nut trees amongst their tea plantation and fertilise heavily to meet these new demands on the soil. 

Mr. Wang's old trees were planted by the Japanese from seeds imported from Assam. The trees are spaced naturally and grown without pesticides or chemical fertilisers. The flavour is deep and full with a hint of the astringency present in Assam teas. Grown in Taiwan, these teas take on more honey rich tones and are much more refined than Assam teas tend to be.

He grows his teas without the use of fertilisers and pesticides and is engaged in the process of buying the strips of land on each side of his tea plantation to prevent his neighbour's use of fertilisers encroaching on his tea plantation.

This tea has a rich and complex red tea taste, also has a unique honey sweet and floral aroma as well. It is clean and smooth, really pleasant to enjoy. It is a lovely red tea for daily drinking.