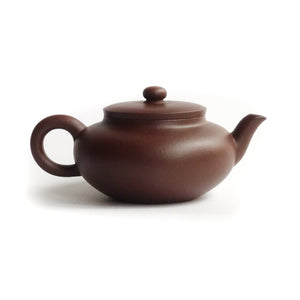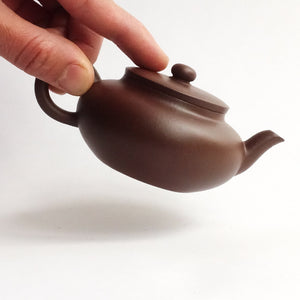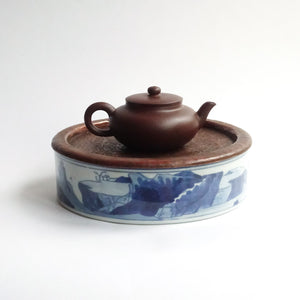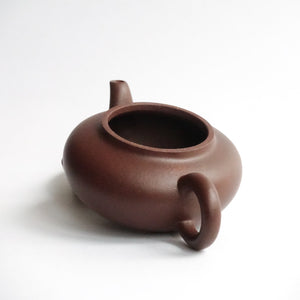 95ml Bianzhu - Aged Zini by Ma Yong Qiang
$780.00
This item is currently sold out.
There's something about pots made by someone with real skill.   Even simple shapes have a strength and glow that makes pots come alive in a way that those made by less experienced potters fail to do.
These pots were fully handmade, in the shape of an antique pot that we loved.   They're made from aged zini clay that Ma Yong Qiang purchased from old stock when Yixing Factory 1 closed.   They have medium thickness walls and were medium-high fired.   This clay is really excellent for puerh, yancha and liubao.  It strikes a nice balance of rounding out the mouthfeel, while still allowing the higher notes to shine.   Inside is a single hole filter(There is a pure single filter send alone with the pot).  The lid fit is perfect and the pour is relatively fast.
These are very nicely made pots.  We commissioned five of these.  As they're fully handmade, there's some slight variation between them, but very similar.  Each comes with a hand-written certificate by Ma Yong Qiang