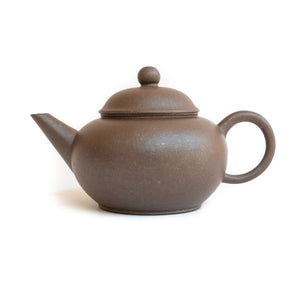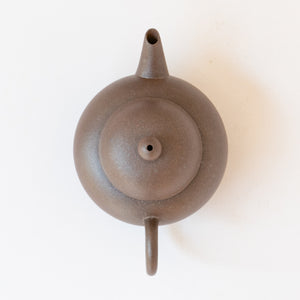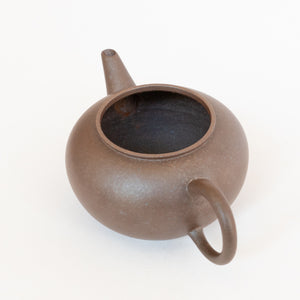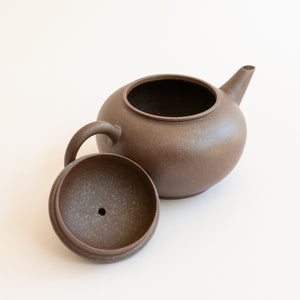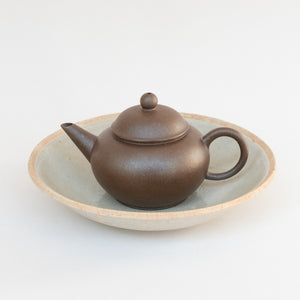 100ml Fang Xia - Wood Fired QingShuiNi Shui Ping Yixing Teapot
$138.00
This item is currently sold out.
We have wanted to add some wood-fired pots to our Fang Xia range of Yixing teapots for some time now & are very happy to be able to offer these.   These were fired in a wood kiln in Yixing that fires once each month.  Each firing takes three days to complete.   The pots are placed inside a protective container called a 'xia bo', as used in ancient times to protect the surface from becoming glazed with ash.   The wood firing creates a unique finish on the surface, a slight shine & seems to make the water taste smoother and more refined when brewing tea.
These pots are made from QingShuiNi original Yixing ore.  This ore comes from Yixing's Huang Long Shan mining area.  This has been stone ground, hand-sorted, and left to rest to improve plasticity.    As with all of our teapots, it is pure, unmixed with chemicals or adulterants.
The pot itself is half-handmade - pressing the clay by hand into a form to construct the shape of the body, handle and spout, which are then joined together by hand.
Inside is a single hole filter.